Alloy wheels are the jewels of the body of your car that give it an imposing frame and plenty of character. However, like many man-made items, they are subject to corrosion and needs to be maintained. There is a popular trend of DIY when it comes to alloy wheel maintenance. However, repairing your own alloys is better left to the professionals based on their wide remit of knowledge and expertise. Top advantages of using professional services include: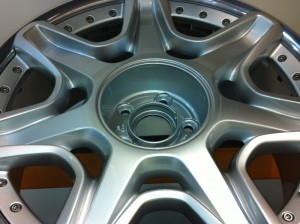 • Convenience: While it might be tempting to try and repair your own alloy wheels, it is actually a time consuming activity. When you have finished a week of work, consider whether you have enough time on the weekend to live your life and repair alloys. This is one of the best reasons to delegate the task to repair professionals because they can work around your schedule to ensure that the job gets done.
• Professional: No one can replace the years of experience that alloy wheel specialists have when it comes to repairing alloys. This professionalism counts especially if you need your car for work in which case you need value for money and practicality to come first. Even if you want your alloys to sparkle for style, a professional is the best choice because they can repair your alloys and give you ideas on how to improve the image of your alloys.
• Safety: Another benefit of using professionals is they can repair your alloys in complete safety in a way that will not hurt you. Dealing with alloy wheels yourself could be dangerous if you do not know what you are doing. Don't risk your safety to repair alloys when you can consult a professional for their views on how they can safely repair your car alloys.
• Latest technology and equipment: If your wheels have rim damage, it can be difficult to think about how you are going to repair them if you are doing it yourself. A professional has an arsenal of tools with the latest technology to help your alloy wheels retain their original strength. Polishing and grinding equipment are examples of the types of technology that wheel repair experts might use.
With a snapshot of these benefits, our professional alloy repair experts should be your first stop into rebuilding the look and use of your alloy wheels. With help from our professionals, your car will be performing the way you want it. Give us a call on 0845 370 8881 and we can recommend a service for you