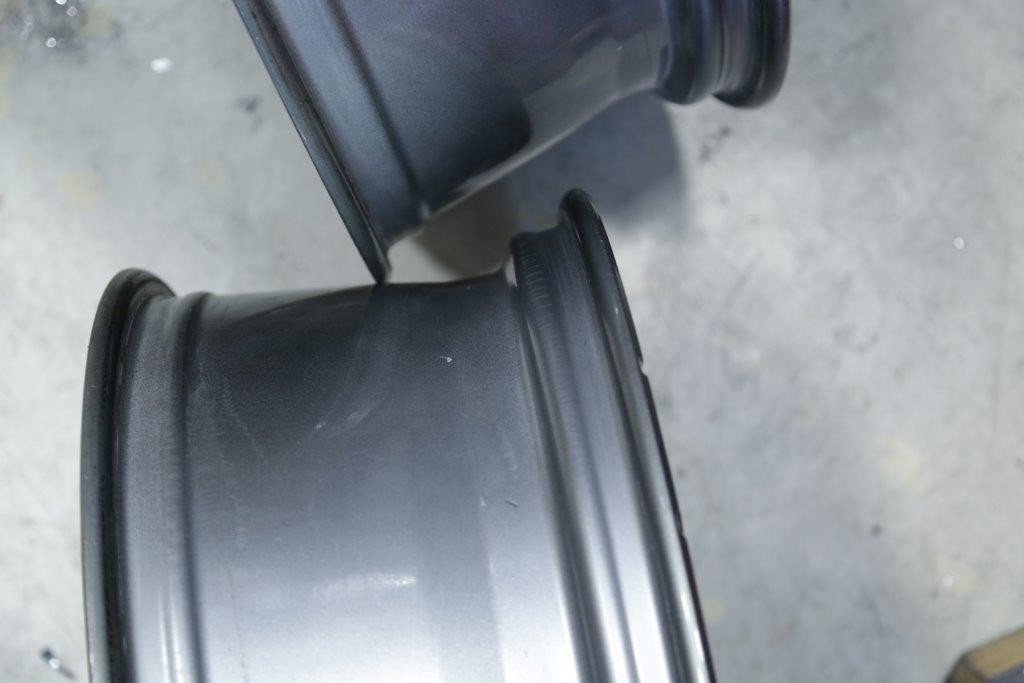 Alloys wheels mostly sustain scratches, scrapes or kerbing damage but on occasion the damage can result in a crack or tear along the outside rim, as pictured here. However, damage like this can easily be repaired and save you having to buy new, which is a more costly solution.
After the weld has been completed the guys in our prep room fill and sand the alloy  to produce a sound surface once again. Wheels are then powder coated to give a really smooth finish before being painted and lacquered.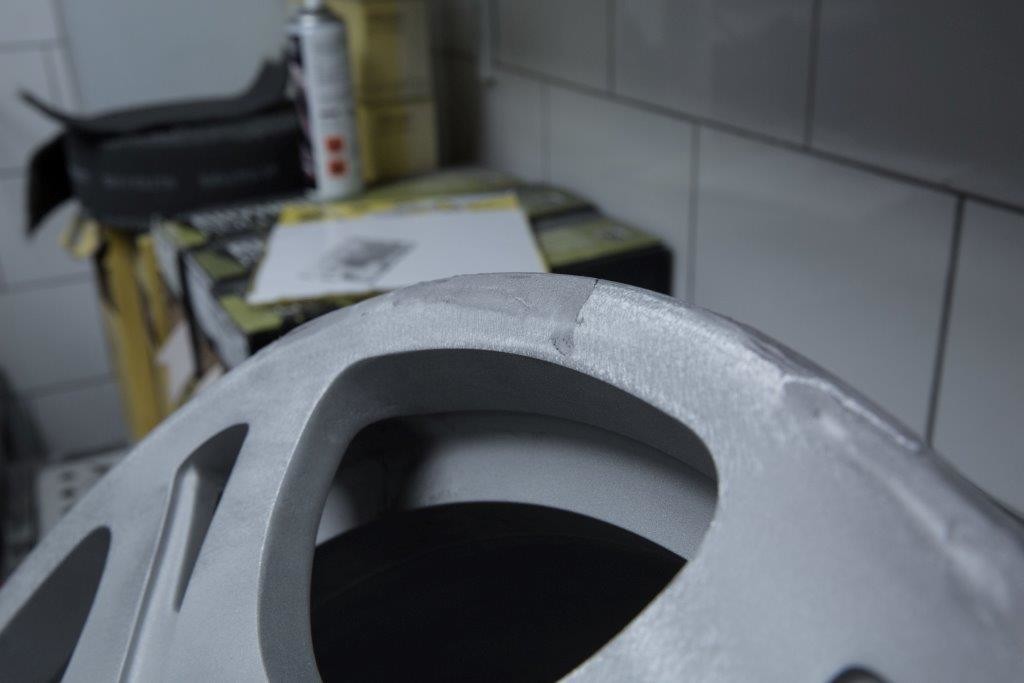 Diamond Alloys can offer a welding crack repair service in addition to painting and diamond cutting, enabling you to get the job done all at once and in just a few days. If your alloy wheel has sustained damage like this, just send us a picture and we will be able to tell you if it can be repaired. Call us today on 0845 370 8881 and see if you can save money by opting for a repair service for you alloy wheels.