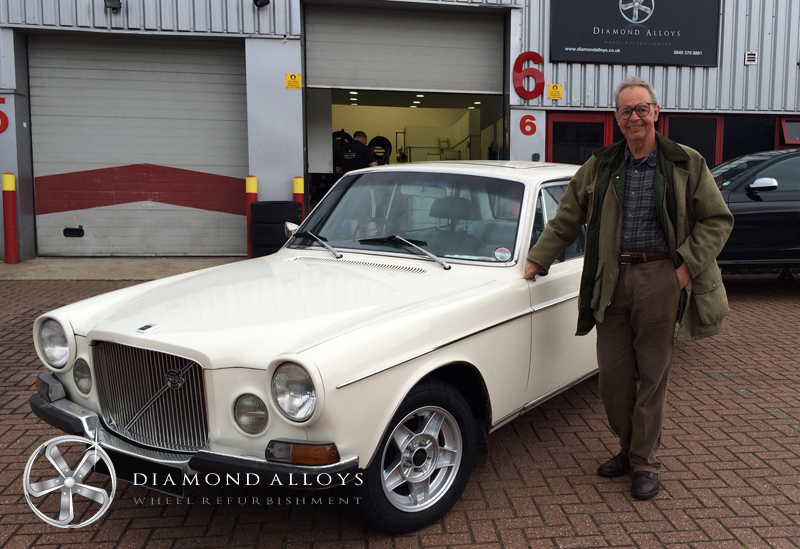 At Diamond Alloys we love alloy wheels of all shapes and sizes, but nothing pleases us more than to have a rare or vintage car roll up outside our London workshop.
This month we had an even bigger treat when automobile author George Mowat-Brown pulled up in his vintage Volvo. George writes books on vintage cars and the back grounds on the manufacturers, so he knows his stuff when it comes to cars and how to look after them so we were privileged to have him trust us with his prized possession.
George wanted the full works, not only booking his alloys in for a painted refurbishment but also asked us to source and replace his tyres, which we were happy to arrange.
Featured here are before and after pictures of George's alloy wheels in addition to a picture of him with his vintage vehicle. George was very happy with the finish Diamond Alloys achieved and said "The Service has been brilliant, a 43 Year old car and the wheels look brand new. I would recommend other old cars to Diamond Alloys."
We would like to thank George for his kind comments and for entrusting us with his vintage Volvo alloys. If you have a vintage car and need the alloy wheels repaired or refurbished, simply call us on 0845 370 8881 or get a quick quote on-line!