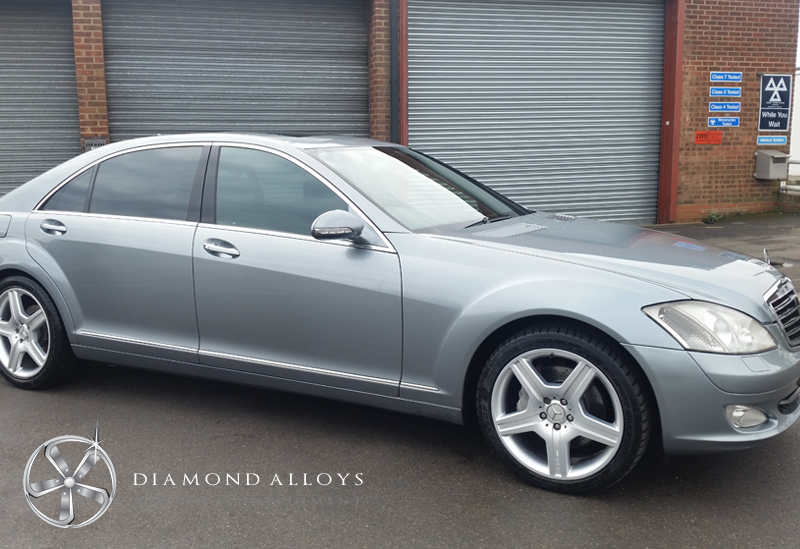 At Diamond Alloys, we believe that understanding your customer's needs is every bit as important as the finish we apply when repairing and refurbishing your alloy wheels.
Recent customer Luis explained that as a chauffeur it was essential to not only have immaculate looking wheels but also that he was kept on the road, and so our donor wheel service was the solution.
We removed the car's alloys and fitted our donor wheels allowing Luis to get on with his job while we gave his alloys a brilliant new painted finish, fitting for any luxury saloon like Luis' Mercedes.
Luis was delighted with the results, and we were delighted with his feedback, where he said:
"Just a quick email to thank you not only for doing a first class job on my alloys and making them look better than new, but also for going that extra mile keeping my car on the road whilst working on my wheels.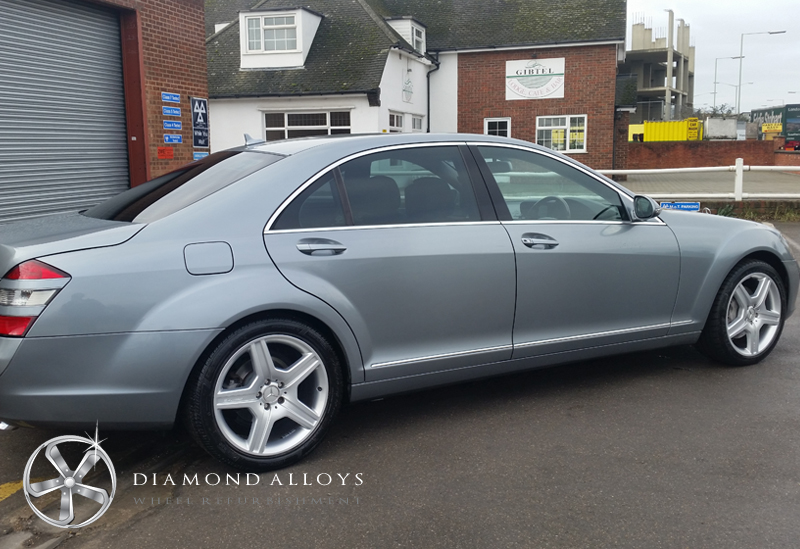 Clearly unlike others you understood my requirements and the importance of my car being kept on the road as I am a chauffeur. Your temporary wheels that you put on my car was the perfect answer….
Once again thank you for a great job and consideration, but most important thanks for listening.
You chaps will always be highly recommended by me regardless. Thank you, Luis."
If you need your car for your job, then either take advantage of our donor wheel service or use our loan car…..…simple!