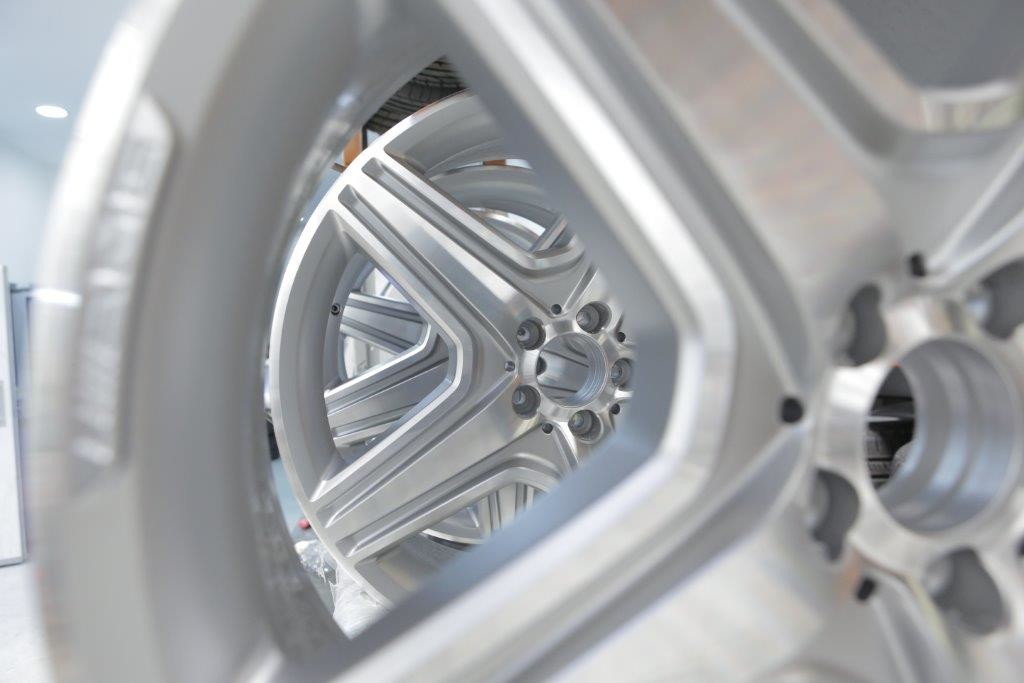 For our experts, there's nothing sadder than the sight of formerly pristine alloy wheels that have since gone to seed. Many manufacturers have put literally millions of pounds into developing the perfect alloys for their models, and the cars consequently can only look their best when their wheels are in pristine condition.
Take the wheels on this Mercedes GL AMG, for example. Beautifully engraved with the AMG logo, they should radiate the elegance and refinement that is synonymous with the brand. When these wheels came to us, however, they had kerb damage around their sides as well as corrosion in the centre. This meant that they needed our urgent attention before the damage caused further corrosion that rendered the wheels irreparable.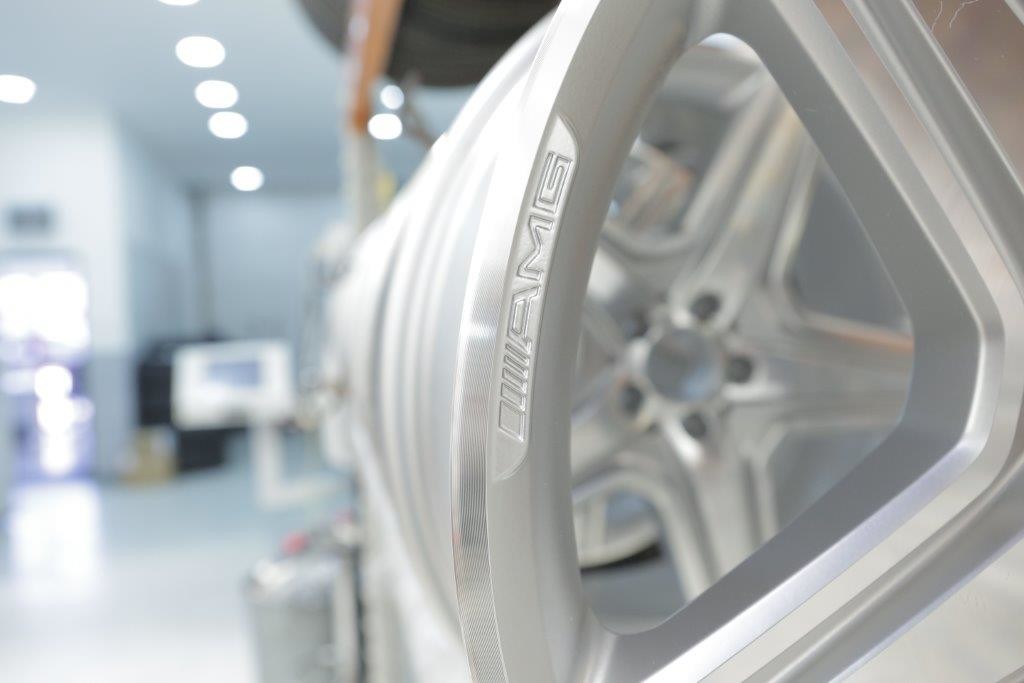 The best cure for these worn alloys was powder coating, which restores the alloys in an aesthetically pleasing and environmentally friendly way. They are kinder to the environment because the powder coat contains no volatile organic compounds, which are damaging pollutants often found in liquid finishes for alloys.
Once we had aquablasted the damage away and applied this powder coating, which also helps the alloys last longer than the traditional paint coating, our expert technicians applied our standard paint finish. The colour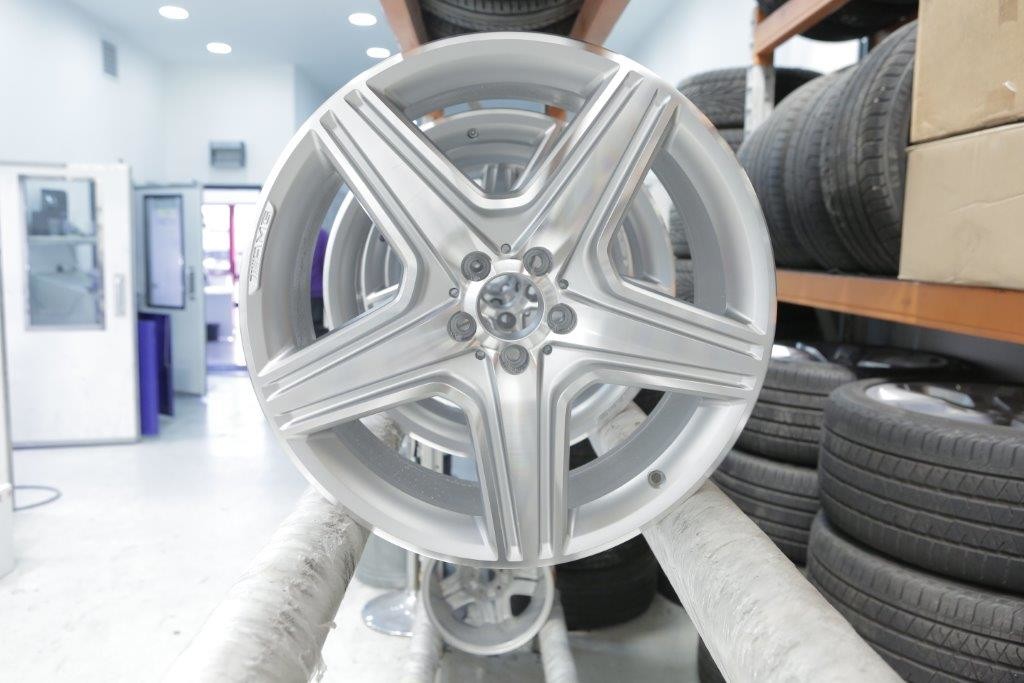 had been carefully matched by our technicians, to ensure that they kept to the original aesthetic of the car. Following the paint, our experts take the alloys to quality control, where they are assessed for standard of finish and overall condition.
After this the tyres are refitted, inflated to the correct pressure and rebalanced, ensuring that you can get back on the road safely as well as in style. This is all part of our service and included in the price. Following this there's just one last quality control check before we give you back your keys – helping us to ensure that nothing has escaped our exacting standards.