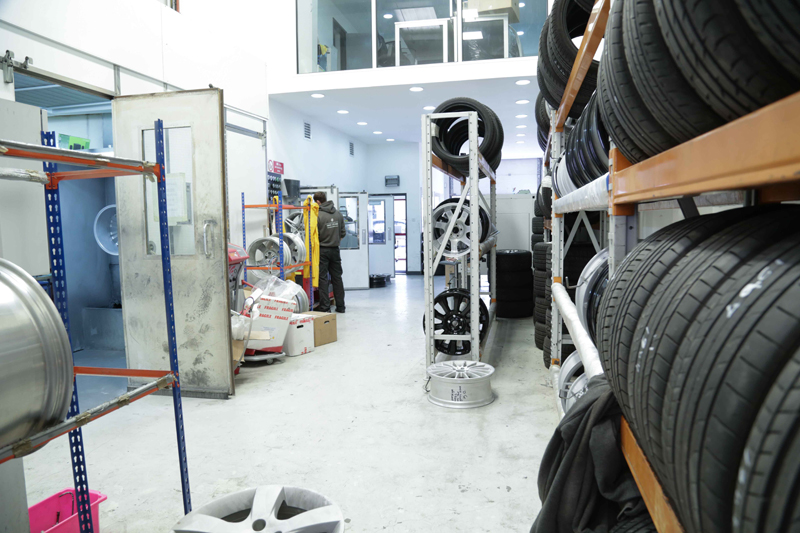 Anyone who owns and loves alloys will know that they are hard work, needing a high level of regular love and attention if they are to remain in tip top condition. If they need such a high level of attention from owners, in fact, just imagine how much effort needs to be put in by an alloy repair service! Not only does the service need to correct any damage, but they also have a duty to return the alloy in the best possible condition, so that the customer's wheels are protected for as long as possible.
It is for this reason that Diamond Alloys never does 'smart' repairs, because we don't believe in leaving a job half done. Our experts love alloys, and they flatly refuse to let any roll out of the workshop unless they have been restored to perfect condition!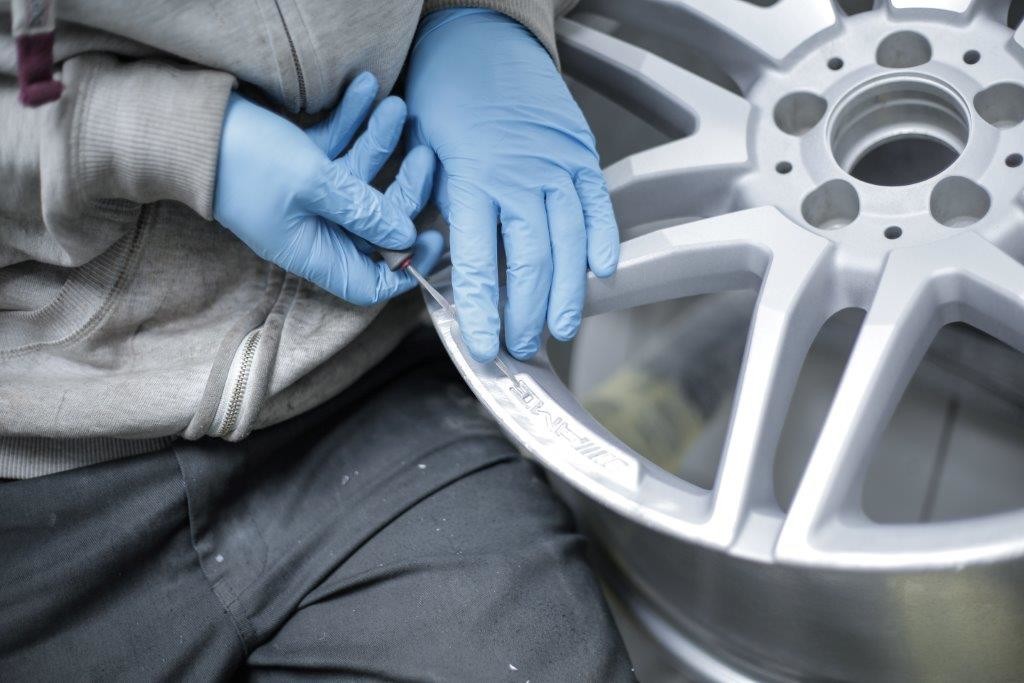 Take a look at this photograph, for example. Here our expert is cleaning between the gaps of the AMG badge on a Mercedes alloy, ensuring that all the sanding dust is removed and that the best possible finish can be achieved.
This is the kind of thing that can only be done by taking the time to care for every inch of the alloy, and only by someone with extensive experience on repair and refurbishment. When we work on your alloys, no matter what condition they are in when they come to us, our team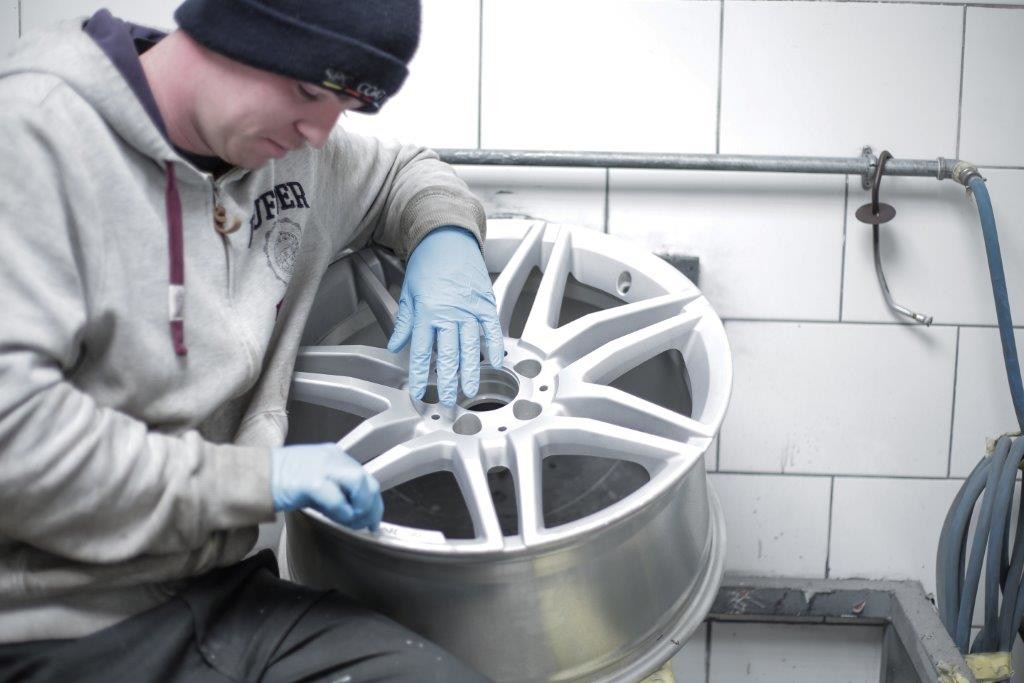 will conduct a full service to ensure that the alloys have the best possible finish and that they can stay in top condition for as long as possible.
We may take a bit longer than other companies, but our attention to detail is second to none. With us, you can be assured your wheels will be returned to you as good as new – and with our 12 month warranty you're protected for more than just the day you collect!
If you'd like to discuss any aspect of our service then please contact us today.