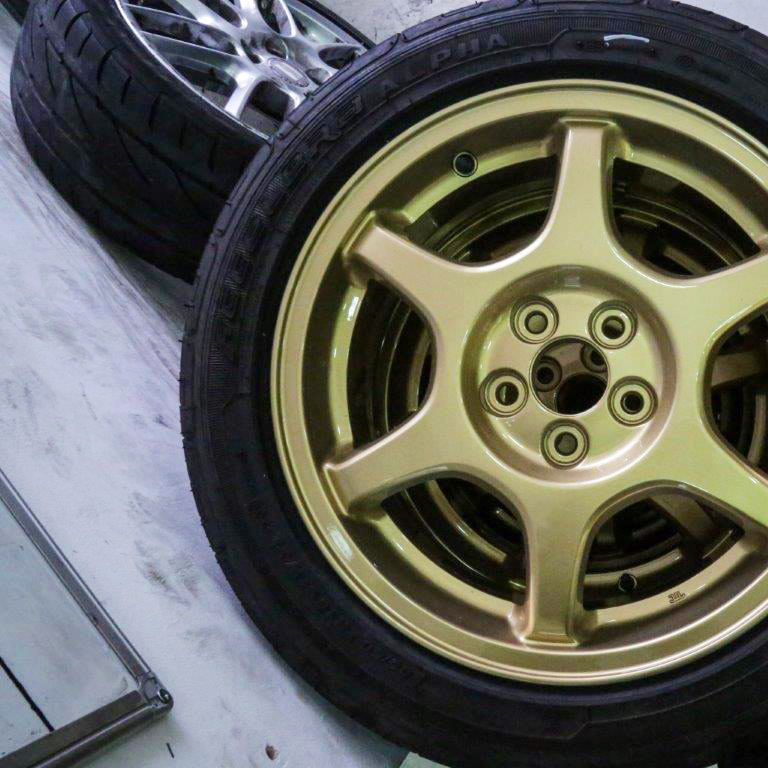 When you have damaged Subaru Impreza alloys wheels, then there is only one finish to go for! Our customer kept it original by requesting a Subaru Gold painted finish, and we were happy to make it happen!
These 18 inch alloys were given a custom painted finish after being stripped back completely in our chemical bath to eradicate all paint and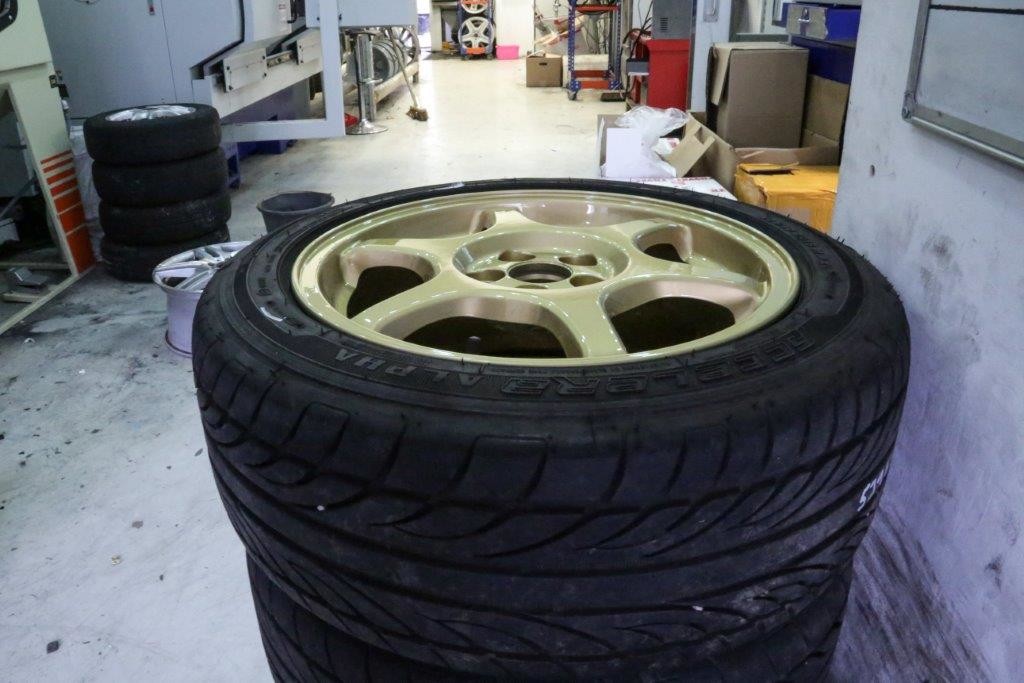 residue so our guys could see the extent of the kerbing damage.
The damage was minor around the sides along with some slight corrosion around the centre. Our guys worked hard in the prep room to fill and sand before they were powder coated and painted.
The finished result? As good as gold!