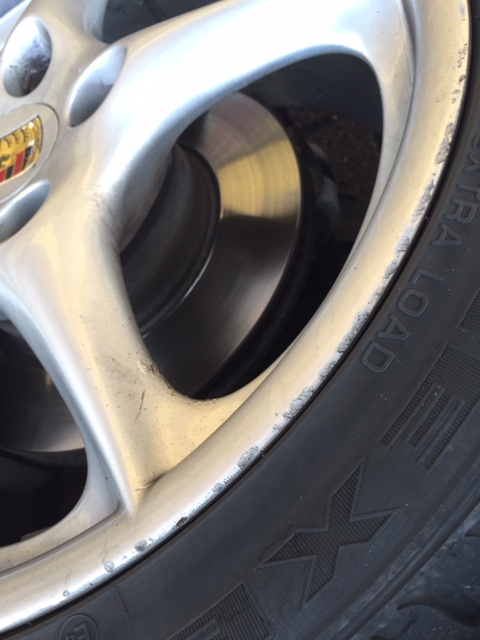 Customer Nick Hebditch bought his Porsche Boxster a year ago and unfortunately scratched the alloy wheels. As such he wanted to restore his rims back to the original colour and condition to keep it looking in pristine condition.
Our task was to repair the damage and refurbish the alloy to achieve a finish like new. Our skilled technicians also had to colour match the alloys perfectly ensuring no-one could spot any damaged had ever taken place.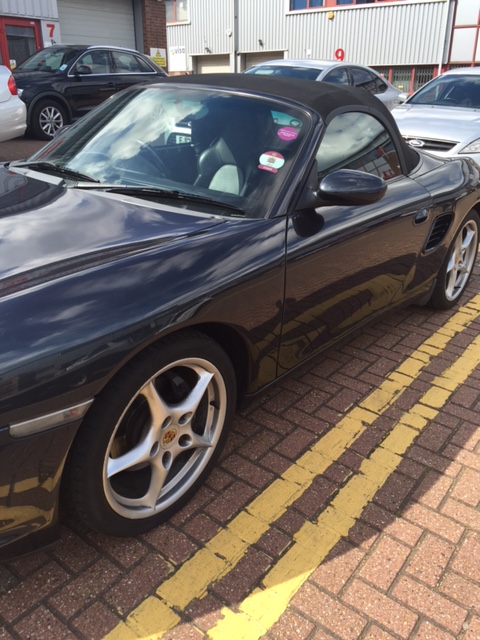 For a flawless finish we sand blasted all of the damage and then powder coated the rims before applying a standard painted finish, which we believe is the best way to restore alloy wheels. We took three days to refurbish the wheels and our customer was very happy with the results.  Take a look at the before and after pictures and you'll see what an amazing transformation an alloy wheel refurbishment can make.