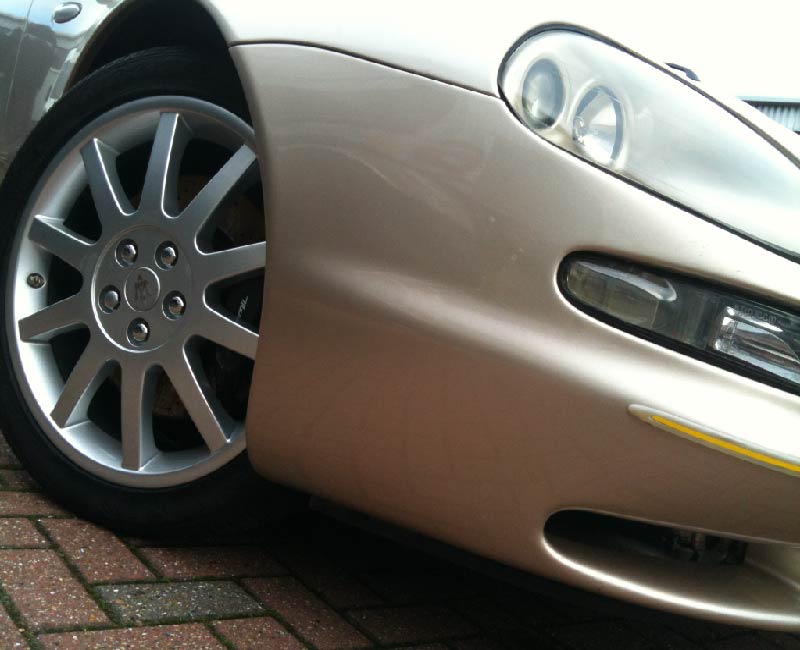 Powder coating is the ultimate choice for car owners who want the best finish for the alloys on their performance cars.
At Diamond Alloys, we use a powder coat base technique before painting the final colour to the alloy wheels which helps achieve the designed finish, which could be a glossy or matte effect. It also helps make a great base before applying special effects like glitter.
Our latest customer was looking for a new look for his Maserati and our skilled technicians are always happy to meet our customer's requirements by applying a powder coat before painting.
Powder coating is a better finish than just painting a wheel as it gives a uniform layer to start from providing a smoother finished result. For this reason we apply a powder coat finish to all our painted wheels.
At Diamond Alloys, we use a powder coating process starts by cleaning the alloys through a specialist machine called a Acquablast machine which removes dirt and grease. If the wheel has a lot of corrosion we also put the alloy into an acid bath before applying the powder coat which will help achieve the best results. Then, the powder coating process is applied and the alloys baked in a specialist oven. Take a look at the pictures below which shows the wheels just after they have been powder coated.
When you see these Maserati alloy wheels below, you will understand why our customer was so pleased with his refurbished alloys.
We recommend applying powder coating to alloys not only for a stunning finish but also because it is more durable. This is especially beneficial in winter times when the wheels need more protection against the elements.
This process can be applied to any colour or finish. Does your car need a new look? Simply call us on 0845 370 8881 and we will be happy to give you a quote!