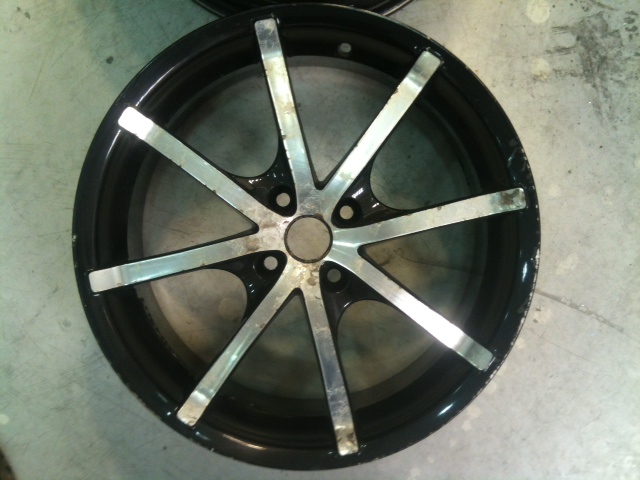 Updating your alloy wheels can inject new life into their appearance and not only improve the look of your vehicle, but also increases its value without having to outlay lots of cash on new rims.
These 17" Mini alloy wheels were originally diamond cut, but our client wanted to update the look and opted for a painted finish. Our technicians fully stripped back the alloys in our acid tank before cleaning in our aquablast machine. The next stage was a powder coat application to give the wheel a great surface. The colour selected was a classic anthracite, which followed with a layer of protective lacquer to ensure they had a long life once back on the car.
If you want to give your rims a new look, call us on 0845 370 8881 or email us direct and we can advise on all options available and quote accordingly.