It is tempting to buy new alloys when yours are scuffed, kerbed or corroded, but it is not always necessary! These 18 "Mercedes Split rim alloy wheels were in a poor condition with the additional problem of a buckle. All these repairs can be carried out on site at Diamond Alloys.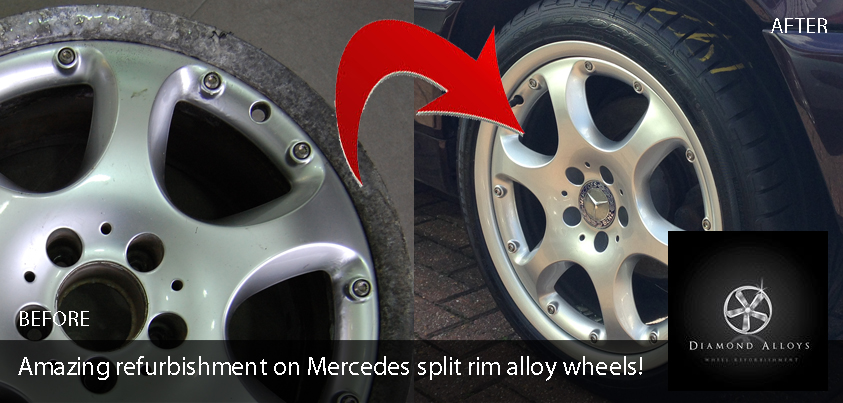 Our client wanted his Mercedes rims repaired and refurbished back to their original look. After the buckle damage had been repaired on our straightening machine they were cleaned in our aquablast machine before being passed to the prep team for some alloy TLC.
If your tyres are losing air it is an indication you might have sustained a crack or buckle, which can often happen when driving over pot holes. Repairing both of these issues is essential if you want to pass your MOT and will help reduce excessive wear and tear on your tyres.
As we carry out all repairs on site we can keep the turnaround time and costs low, something which we know our customers appreciate. Call our helpful team on 0845 370 8881 or get an on-line quotation here.