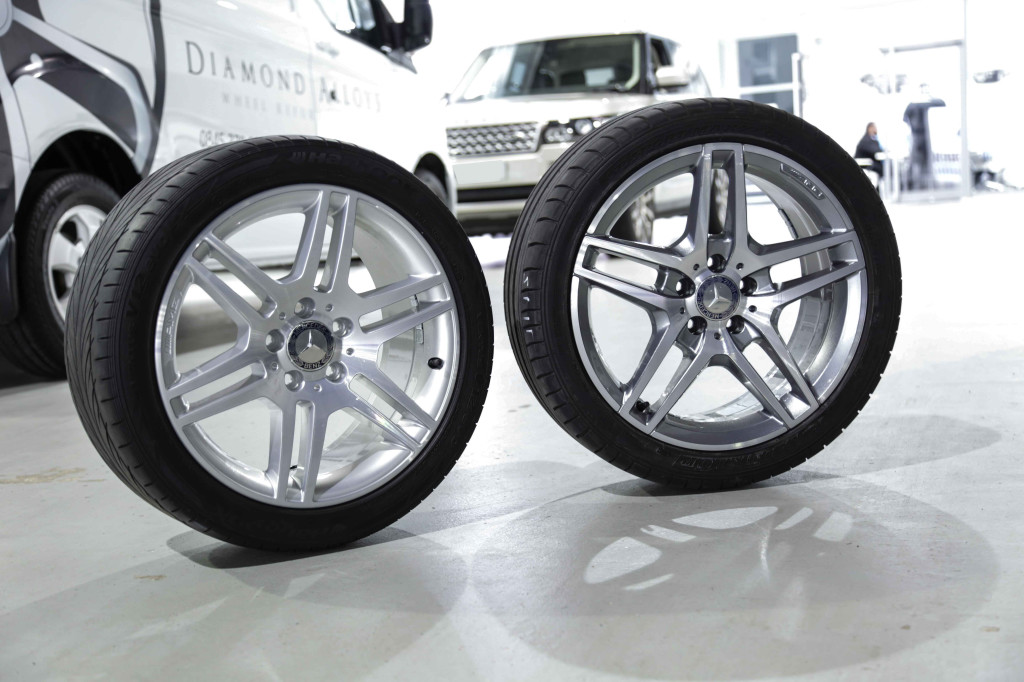 We know that it can be hard to decide what would look best when considering a new look for your alloy wheels. Take a look at the stunning finish on two Mercedes C Class alloy wheels which both received different refurbishments and hopefully it will help you decide!
In this picture you see that the left alloy has been Diamond Cut with a TITAN painted inserts. Next to it on the right stands a Diamond Cut finish with an AMG SPARKLE insert. Both finishes are striking, each with their own identity.
Often, the finished wheel can be stunning but the overall effect ruined by old and corroded centre caps. On this occasion both customers asked us to replace the centre caps with new original Mercedes centre caps, which we organised and fitted accordingly. This is all part of the exceptional service you can receive from Diamond Alloys.
If you are still not sure what you want, take a look at our gallery of finished Diamond Cut alloy wheels or talk to us directly on 0845 370 8881 and we'll be more than happy to give you advise on what would look great.