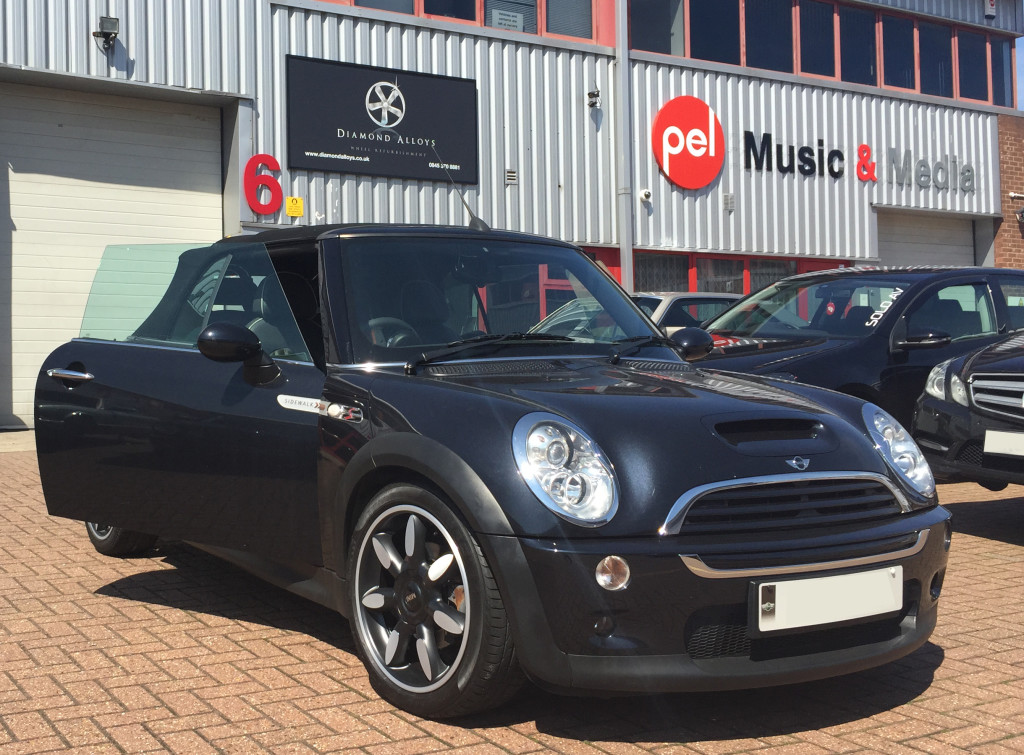 Take a look at these repaired rims and you will see how a diamond cut refurbishment can make the car look complete. When the car first arrived for inspection at Diamond Alloys all four wheels were buckled and one of them also required welding.
This mini has had its wheels lovingly restored by our team. The stunning petal design was brought to life by contrasting a black painted finish with a diamond cut face. This is one of the beauties of a diamond cut finish as it really accentuates the design of the wheel.
The shape of the wheel on this diamond cut required the lathe operator to cut them twice, once on the outer rim and once on the internal spokes. By cutting the edge the technician was able to eradicate the large amount of damage the rims had sustained around the rims.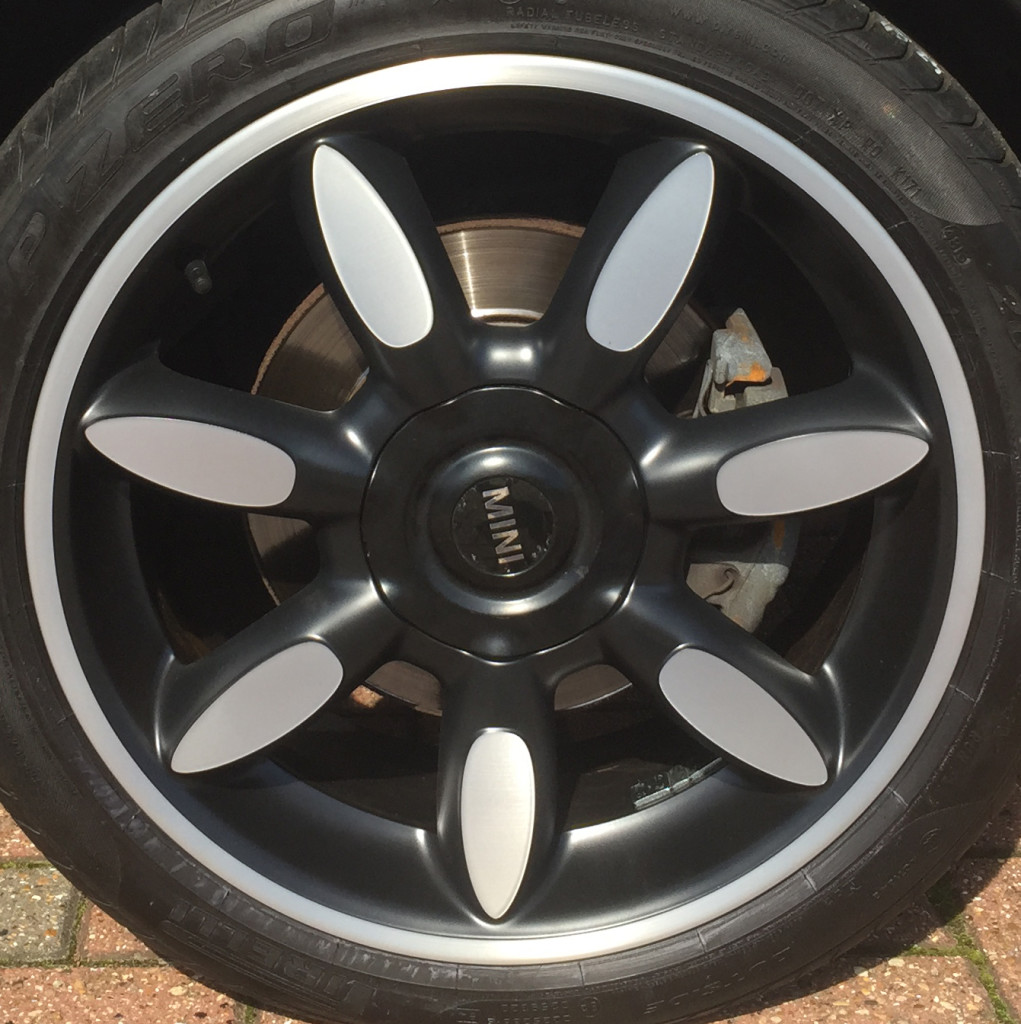 When customer Jim Pelton picked up his mini he said "I'm very pleased with the final finish, they look brand new once again!"
If you have scuffed or damaged alloy wheels you don't necessarily have to buy new. An alloy wheel repair or refurbishment can bring the rims back to life and save you money too. Remember, have all 4 wheels repaired at the same time and save even more money!