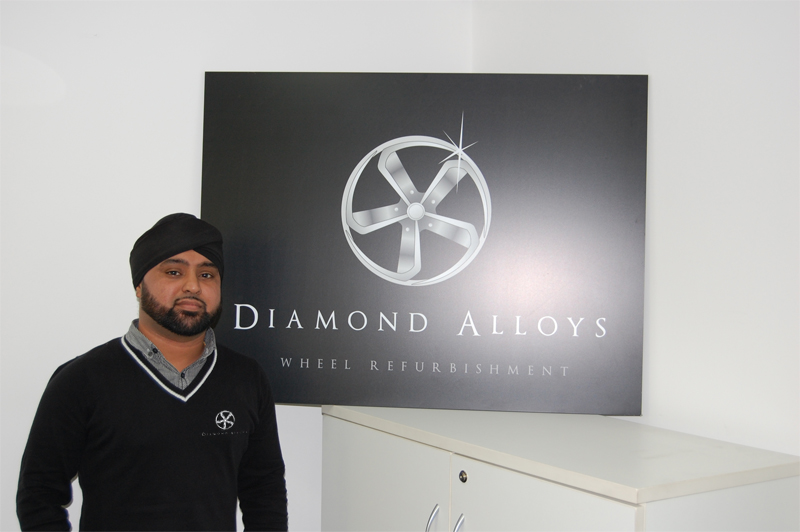 1.How long have you been working at Diamond Alloys?
I have been working here for 6 weeks now, and I'm enjoying every minute.
2. What do you do at Diamond Alloys?
I look after the general enquiries that come in daily, as well as looking after our trade customers, contacting new trade accounts to advise them about and encourage them to try our services.
3. What is a typical day at Diamond Alloys like?
It's very busy. The phones don't stop ringing and bookings are coming in and out constantly. The company has been working hard to establish and build a reputation of quality and exceptional service, so it is a great time to have joined to build on this.
4. What type of trade customers would benefit from using Diamond Alloys services and why?
Body shops, high end taxi and chauffeur companies, prestige and performance self-drive companies. We have recently introduced a donor wheel service for our trade customers who need their vehicles on the road at all times. In this way, our trade accounts won't lose valuable revenue by keeping their fleet active.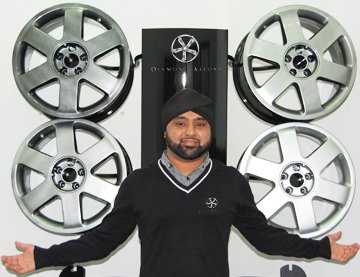 5. How quickly do you turn around wheels, and why is this so important for trade?
Most of our wheels have a turnaround time of 48 hours, it is very important for trade that they don't lose their business. Customers want things done as quickly as possible.
6. What do you love about working with trade accounts?
Building that relationships with them, so you always get to have that little banter before speaking about business.
7. What makes good customer service?
Always going that extra mile, so the customers will keep building awareness of our services.
8. What are the most common questions trade accounts ask?
The most common questions asked by trade is simply how long will the wheels take and when will your driver be with us. We offer a 48 hours turn around service for diamond cutting, standard finish and custom finish jobs. We know how important is for trade accounts to have their wheels done as quickly as possible so we also have a fast track service. I am in communication with the driver and workshop so am able to estimate delivery times for clients.
9. Which is the most popular service customers ask about?
Diamond Cut, which is what we are specialists in.
10. What extras can customers look for at Diamond Alloys that competitors don't offer?
Other than our great service, we also offer secure parking, a premium valet service and tyre fitting with free balance.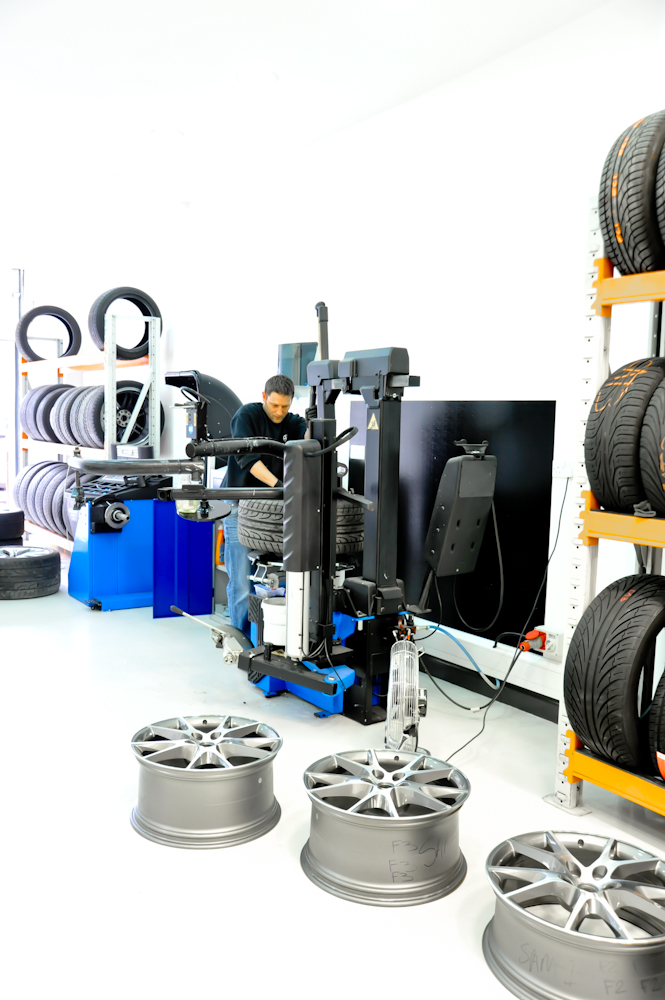 11. How does it help to work closely with the technicians?
It helps a lot as we can always go to them with any questions we may have about wheels. I have learnt a lot since I've been here and this knowledge helps me talk to customers with confidence and ensures they get the finish they want.
12. What's the workshop atmosphere like?
The workshop atmosphere is great, always up beat while insuring all work is getting done.
13. What motivates you to do a good job?
My Family.
14. Tell us about your life out of the office, what do you like doing in your spare time?
Outside Diamond Alloys, I like to play sports mainly football as well as watching. I'm also a DJ so that keeps me very busy on the weekends and some evenings.
15. If you won the lottery, what would you do?
Buy myself a pub!