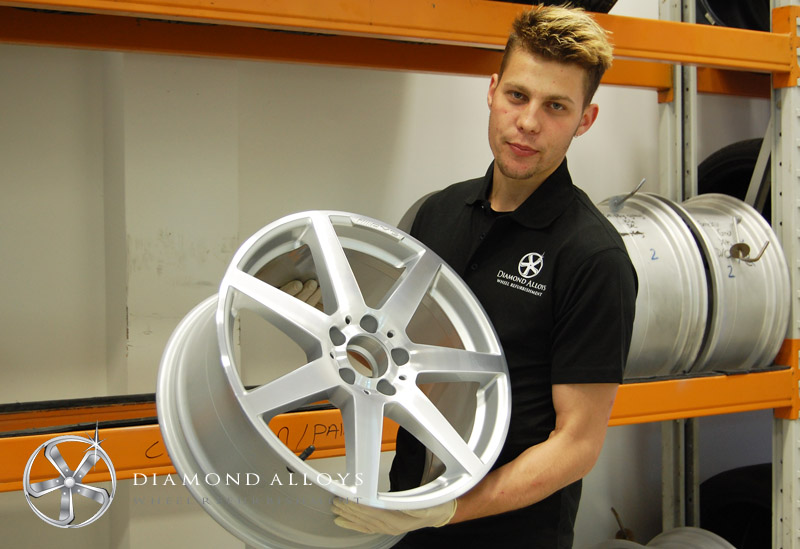 1. What do you do at Diamond Alloys?
I am a Tyre Fitter ad Diamond Alloys. I remove the wheel and check for any damage and then I prepare the wheels for refurbishment. Once the alloy wheels have been refurbished I prepare them ready to be fitted back and rebalanced. This is all part of the service at Diamond Alloys and included in the price (we don't have hidden costs!)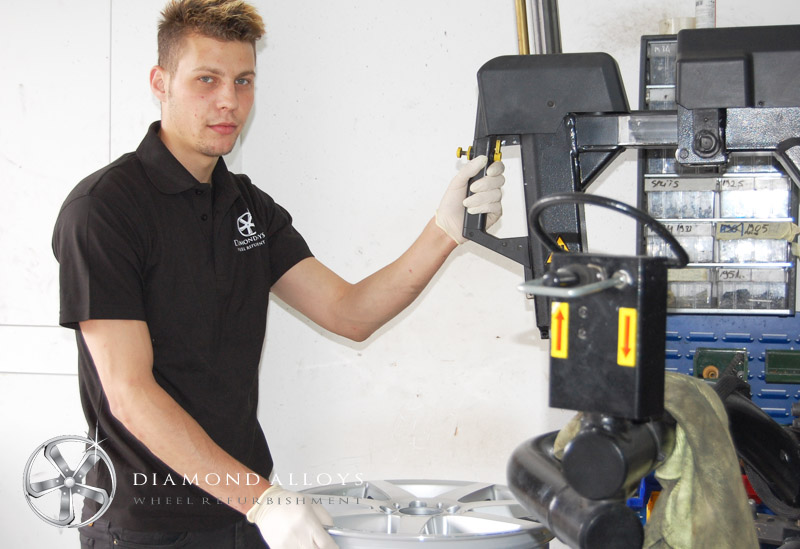 2. What did you do before?
I worked as a mechanic and tyre fitter.
3. Why did you decide to work into the motor industry?
I used to have my own garage, I enjoyed it very much but wanted to be part of a bigger team but still wanted to work in the automotive industry.
4. What's the best part of your job?
Diamond Alloys is a great place to work and I enjoy the job itself! It's great to be surrounded by a great group of lads.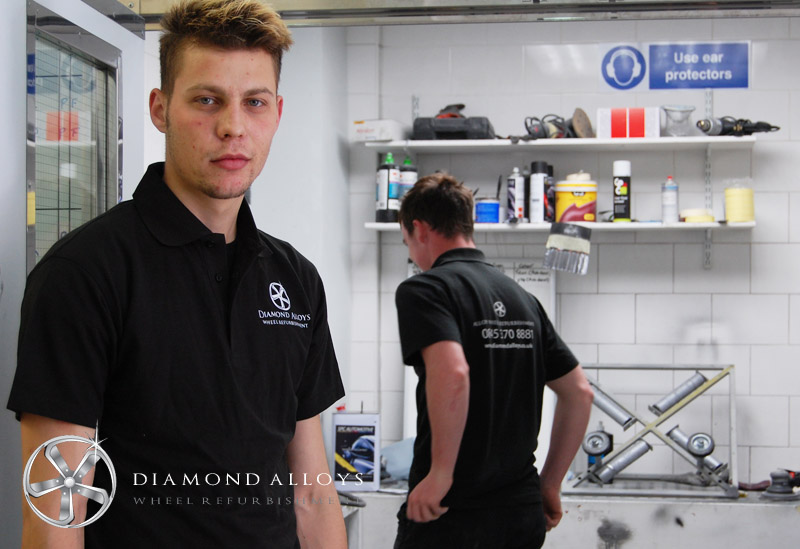 5. If you could drive any car, what would it be, where would you drive it and who would be sitting next to you?
I would choose a Ferrari or a BMW for a solo trip in Europe.
6. Why should customers tyres not be replaced on their own?
If they have the right equipment and know what they are doing it is fine to do yourself, otherwise I would recommend you let us do the work for you. As I said, at Diamond Alloys, we offer to our customers removal, refitting and balancing for FREE!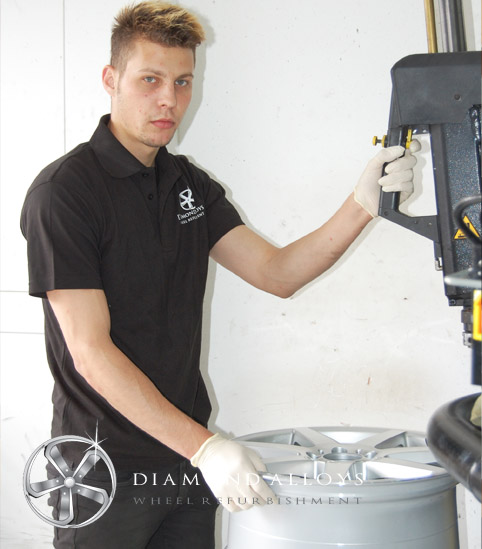 7. What would you recommend to keep tyres in good condition?
I would suggest they check their tyres every 5000 miles and they make sure the air pressure is correct. Low tyre pressure is, fortunately, easy to fix, and we'll give you a free pressure check every time you book a refurbishment with us.

8. How often should tyres be topped up with air?
Before and after every long journey.
9. What gives you job satisfaction?
When a customer is happy with their refurbished wheels.