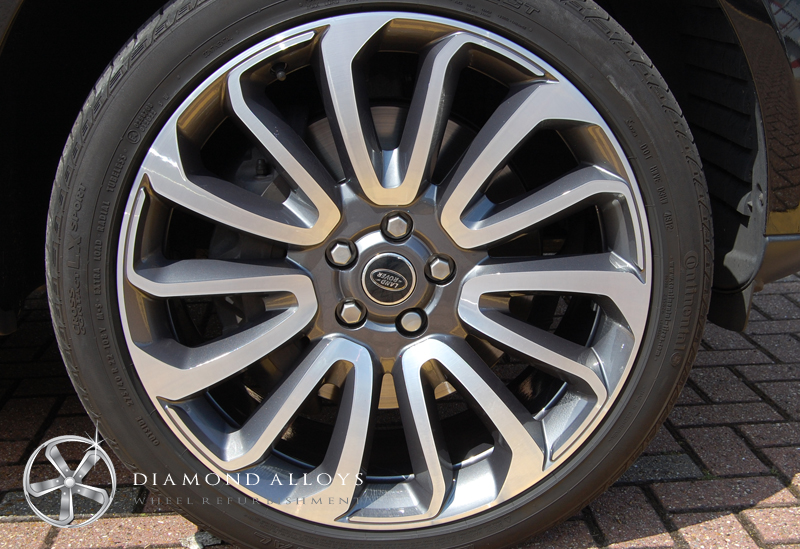 Getting alloy wheels repaired or refurbished can be a great way to increase the re-value of a car.
Diamond Alloys works closely with many quality used cars dealerships to give their cars a finishing touch to ensure the vehicle is looking as good as possible on their forecourt enabling them to achieve a higher re-sale value.
Take a look at these Range Rover alloy wheels which were looking pretty dull and uninspiring before their Diamond Alloys makeover. All kerbing damage, scuffs and scrapes were dealt with first with a clean down in our aquablast machine before getting some loving care in our prep room. As standard, they were given a powdercoat to ensure they had a smooth base for our diamond cutter to work from.
The finished result produced a wheel which was stunning, bringing life back to their look in keeping with the prestigious marque they belong to. Our technicians applied a beautiful grey paint effect on the inside of the spokes and then applied a diamond cut face to really show off the stunning 14 spoke design.
Whether you are a customer wanting a new look for your own car, or a leasing company or dealership with a fleet of cars to care for, then call Diamond Alloys on 0845 370 8881 for more information on how our services can add value to your cars.