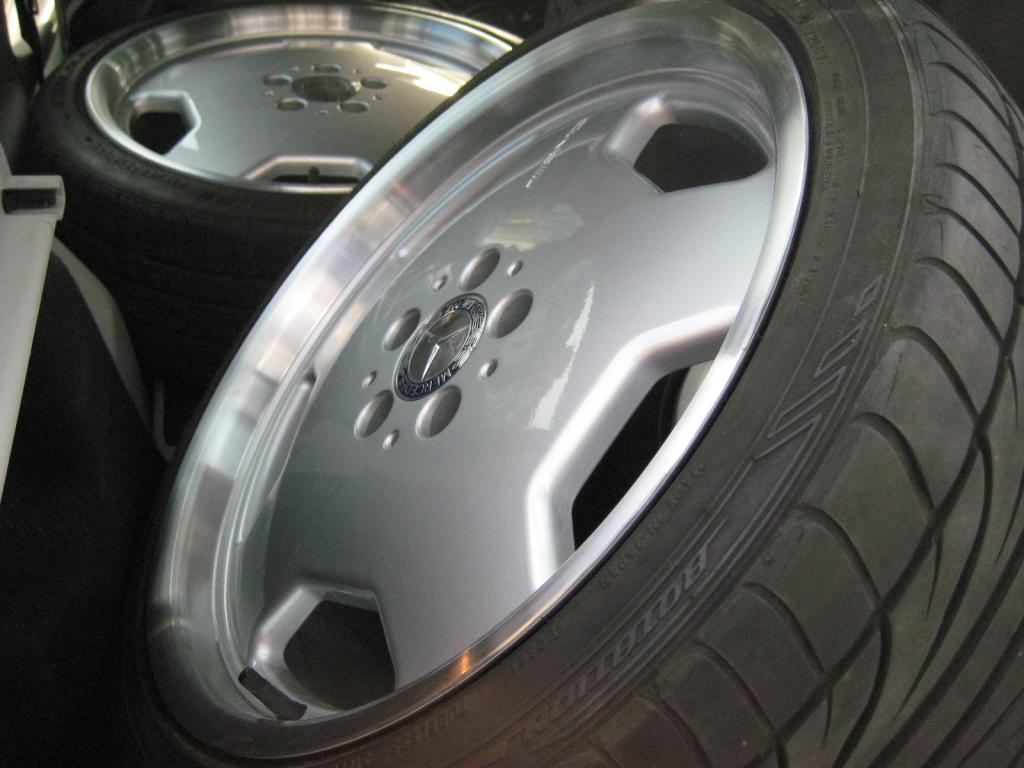 We love to receive feedback from our customers and we have had plenty of positive feedback this week.  We are always pleased to see our customers drive away happy with their newly refurbished alloy wheels. To achieve this our trained technicians always work closely with clients to ensure their alloy wheels get the refurbishment they desire.
Latest customer Amar came into our wheel refurbishment to refurbish the alloys of his Mercedes Benz AMG last week and he was very impressed when he collected his newly finished Diamond Cut wheels.  He was very happy, not only because his alloys looked exactly how he wanted, but also with the service that came with the work and  left us some great feedback along with some superb pictures of his finished wheels "Thanks to Diamond alloys and Emily for great custom and service".
Take a look at Amar's stunning alloy wheels which have been diamond cut first and then silver painted.
If your alloys have seen better days, had a few scrapes and dents, then give us a call on 0845 370 8881 and we can recommend a service for you.  You can choose from a range of alloy wheel refurbishments including a bespoke refurbishment, a standard refurbishment or our most popular service a Diamond Cut. Take advantage of our special offer in June, visit our Facebook page now!