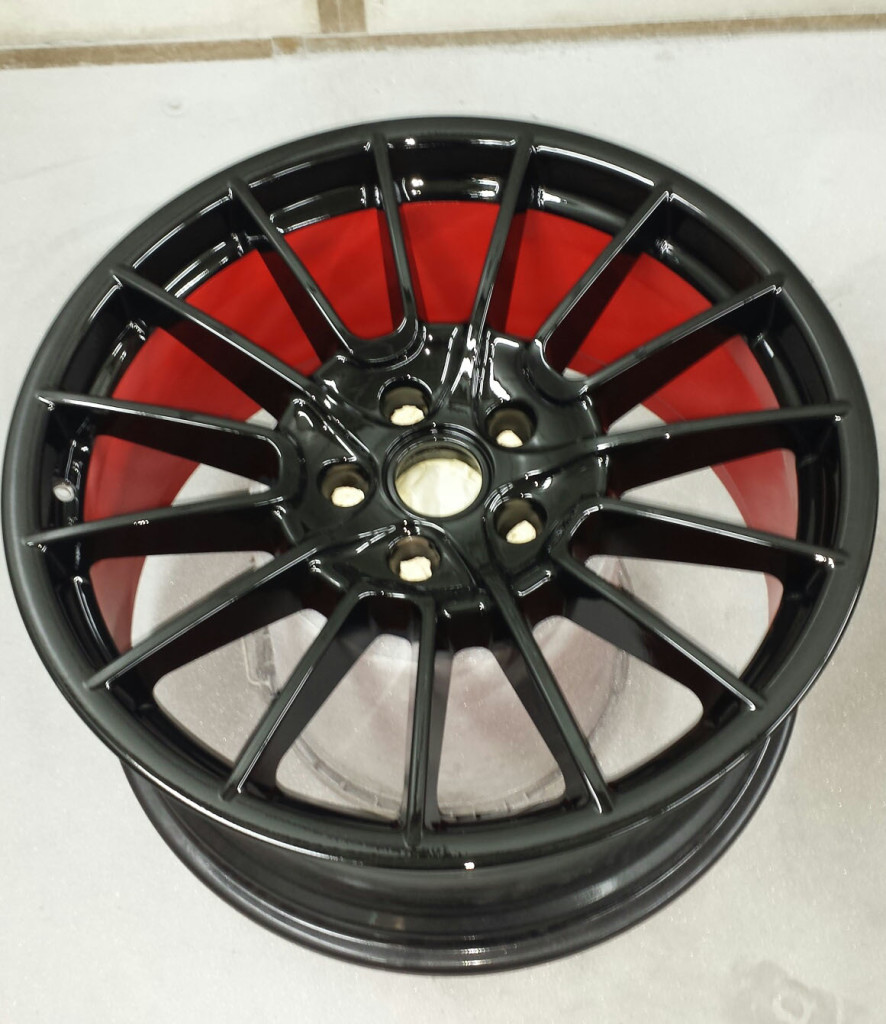 The technicians at Diamond Alloys are highly skilled in different paint techniques and are happy to advise you on what options are available to ensure you get the finished look you want. You can either choose to have then refurbished back to their original finish or try out a distinctive new look that is personal to you.
A recent customer and owner of a Porsche 911 wanted a striking black and red combination to give is alloys a distinctive new look. Our technicians started by cleaning back the alloy wheel to give is a good base to start from. Once the wheel was fully repaired and smooth our guys applied a red paint effect to the drum and inside of the wheel with a black gloss facing to give a dramatic contrasting look. To finish the look and protect the wheels, these 21" rims also had red rim bands fitted for a striking finishing touch.
If you want to give your alloy wheels a new look, call our helpful sales staff on 0845 370 8881 or
email us
direct.