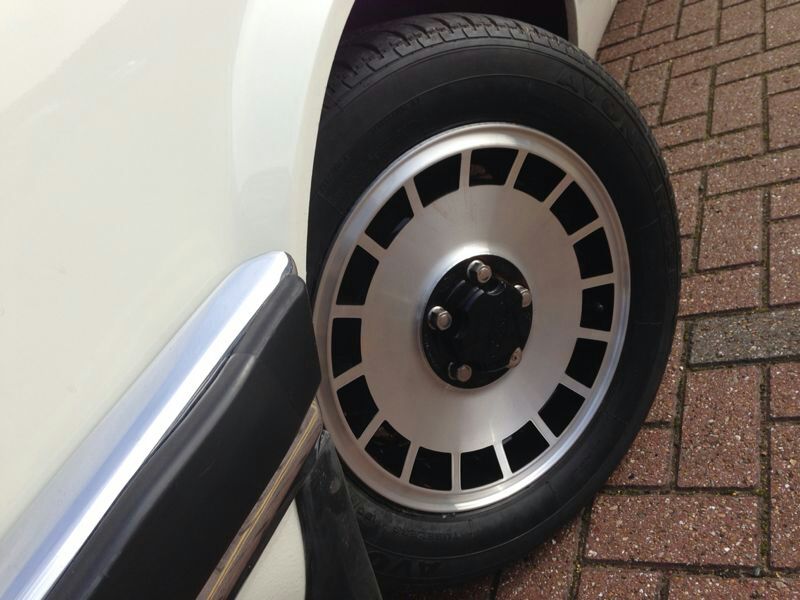 At Diamond Alloys we are always excited when it comes to refurbishing alloy wheels for a classic car. Our latest customer brought his Ford Granada to our London Refurbishment Centre to give his precious car's alloys a new look.
The Ford Granada was an executive car manufactured by Ford Motor Company, along with its sister models, the Mercury Monarch and Lincoln Versailles. The Granada was available as 2 door coupe, a 4 door sedan or station wagon. For all Ford enthusiasts, the Ford Granada remains one of the most desirable classic cars. This was not just a very rare car, but it has original manufactures equipment from 1964.
Take a look at these stunning alloy wheels when they were completed, they have been diamond cut with gloss black inserts for a dramatic and individual look. You will agree with us that this finish gives a stunning look to the Granada.
We really like the final look on these alloys wheels. If you are looking for something similar for your car or want a bespoke finish with an colour added, give us a call on 0845 370 8881 now!
We offer a professional service to the highest standards and our skilled alloy wheel repair technicians are trained to treat every alloy the same; it makes no difference if they are a supercar, a classic car or an everyday run around, they all get 5 star treatment at Diamond Alloys.