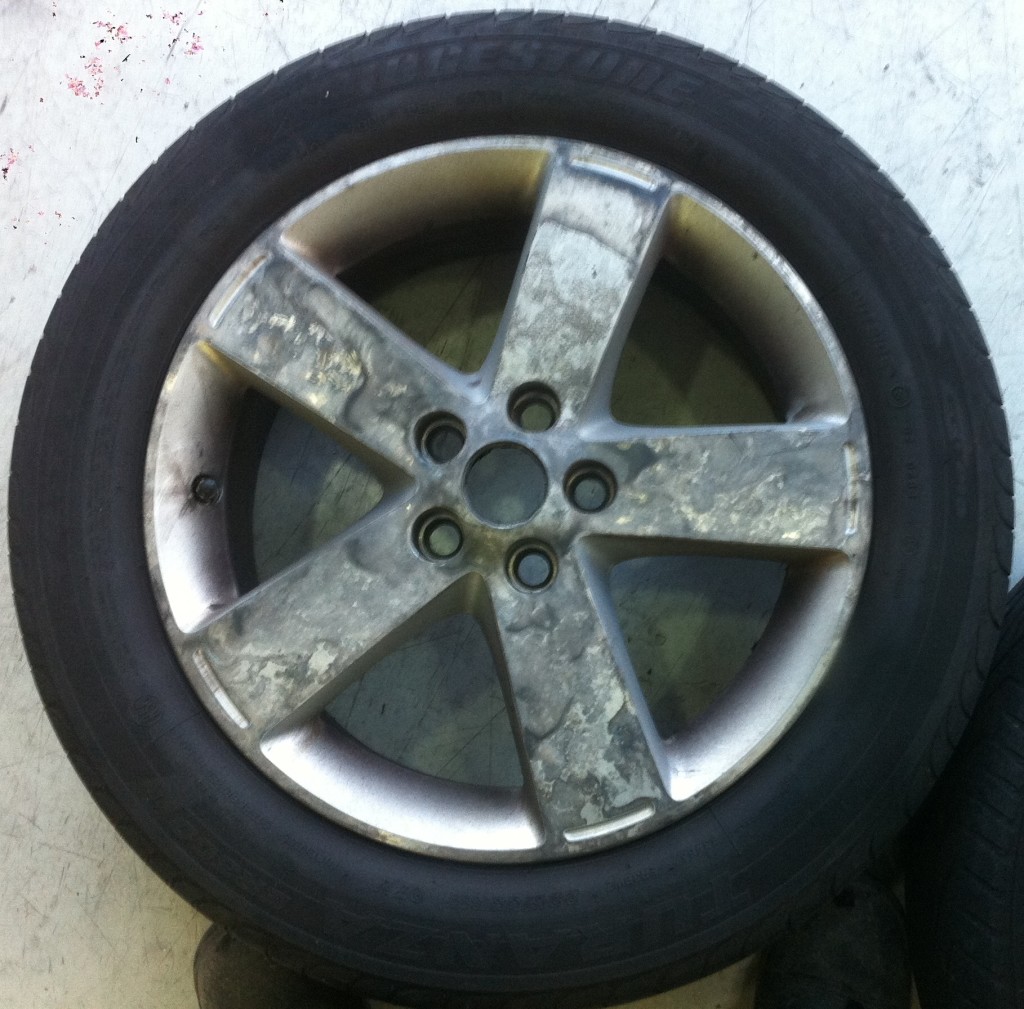 When it comes to alloys wheels, corrosion can be a killer! If the protective lacquer layer is compromised by kerbing damage then water will seep underneath and can go on to cause corrosion. This is intensified if the water contains salt (i.e. if you live near the coast!) and if left untreated can worsen to look most unsightly.
The attached picture illustrates this perfectly. The alloys were in very bad condition, but our trained technicians can easily eradicate this by dipping them into the acid bath which eats away the damage leaving the alloy wheel ready for a quick rub down before being powder coated. A powder coat is not necessarily used by all wheel repair companies but at Diamond Alloys we believe it is essential to offer a sound and smooth surface for the painters to work with. Once a final colour is selected and applied the lacquer is applied to help protect the alloy from further damage. Our client opted for a sparkle silver finish, which as you can see brings their look back to a brilliant finish.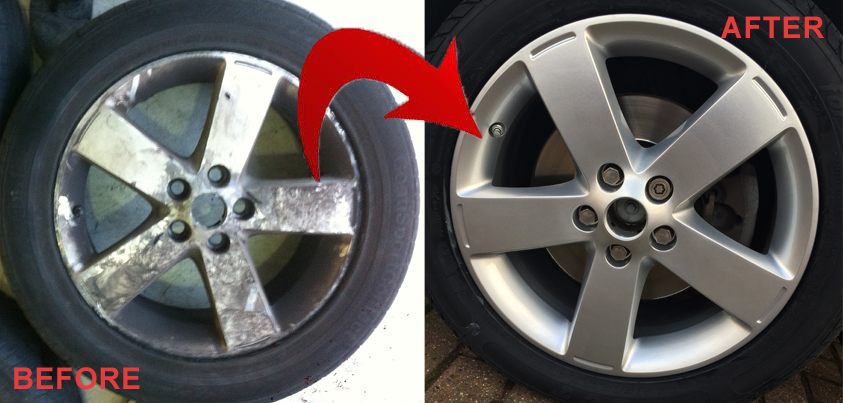 If your alloys are corroded or have sustained kerbing damage then drop them in to Diamond Alloys wheel refurbishment centre in West London and we can bring their look back to a stunning finish. Call us now on 0845 370 8881 or get a quick quote on-line.