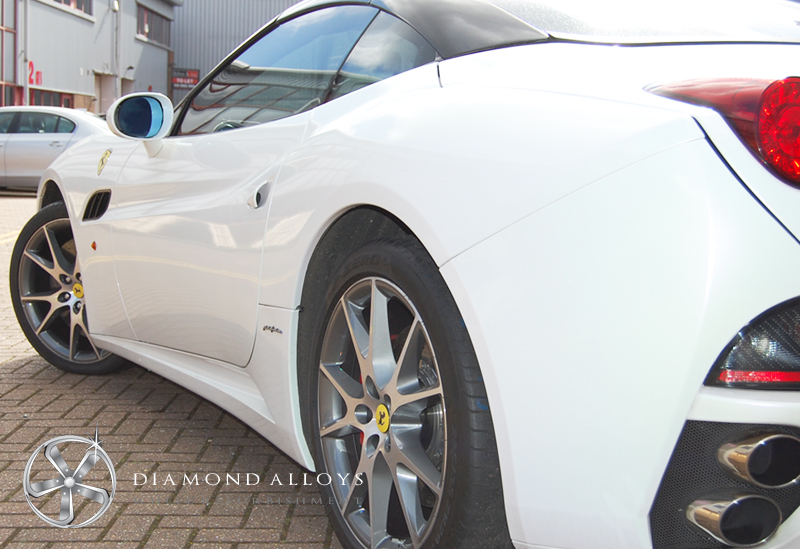 At Diamond Alloys we get all makes and models into our London alloy wheel repair center, all looking for either a repair or a refurbishment. We can cater for all requests and deal not only directly with consumers but also with leasing companies, car sales companies and body shops.
This week a customer wanted their cars alloys given the Diamond Alloys Make over to get their Ferrari California into tip top condition.
Take a look at these stunning pictures and you will see how our skilled alloy wheel technicians have given these alloys a great Diamond Cut finish, restoring these Ferrari alloy wheels back to their former stunning glory.
If your car needs a makeover or your alloys need repairs to fix cracks, dents or kerbing scuffs then give us a call on 0845 370 8881 or get a quick quote on-line now! Click here for trade enquiries.