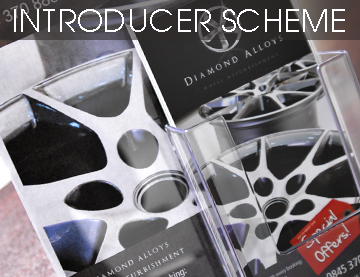 Want to make more money for your business?
Want to make money without the hassle?
Have customers who need their wheels repaired?
If the answer to all these questions is YES then the Diamond Alloys 'Introducer' Scheme is just what you need……..it's as simple as 1,2,3!
1 – Request an Introducer Pack
Give us a call on 0845 370 8881 and we will send you out a pack.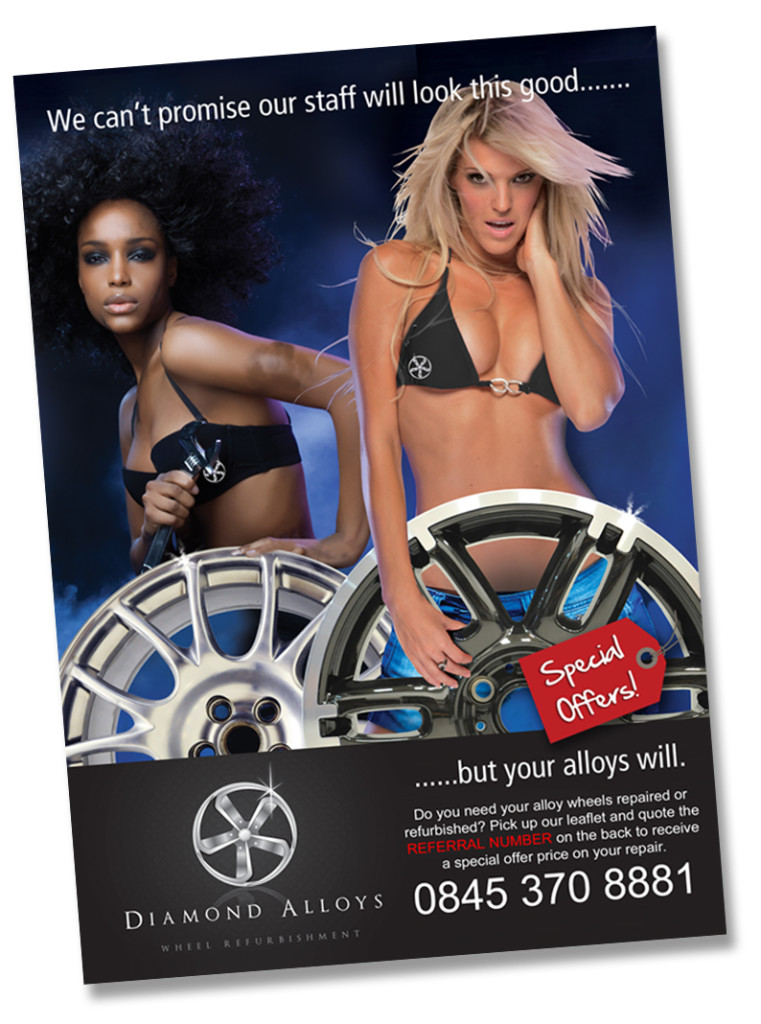 2 – Display the Leaflets and Poster
Simply display our poster and leaflets. Make sure you tell your customer to quote the referral code on the back of the leaflet.
3 – Wait for Your Introducer Fee to Arrive!
When your customer gives us the card, or quotes your Introducer code when making a booking, then you will receive a 10% referral fee for introducing your customer to us. This is logged on our system and at the end of each month we send you your money…….simple!
What are you waiting for?
Call us on 0845 370 8881 now!
What's in the Pack?
Large or small display stand (whichever is best for you)
Pack of Introducer Leaflets
Display Poster