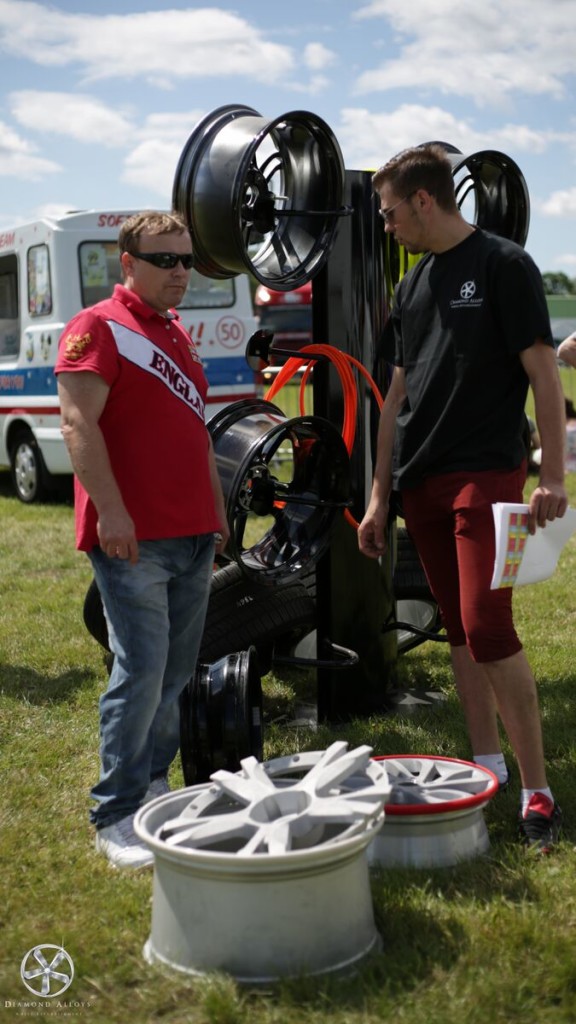 The guys at Diamond Alloys work very hard to get wheels in and turned around quickly….but we do let them out of the workshop sometimes, and last weekend saw a few of the guys pop down to The Auto Show to show off some of our brilliant alloy wheel refurbishments. The event is run by The Rotary Club of Uxbridge to raise money for the Rotary Club of Uxbridge charities.
The weather turned out to be brilliant which resulted in a turnout which was excellent with people coming through the gates steadily throughout the day.
The Diamond Alloys stand was well visited with plenty of people asking questions about the range of finishes we can offer taking the promotional flyers on the day.
Check out the pictures we took at the Auto Show and make a mark in the diary to come along to this wonderful event next year; we'll certainly book again and look forward to welcoming everyone.
If your car needs a spruce up, then you don't have to wait til next year, pop down to our West London workshop and we'll give you a quote on the spot. Alternatively call us on 0845 370 8881 today.