We are always happy to show you our best work and our guys have been particularly pleased with these latest alloy wheel repairs.  Our customer brought his Range Rover Sport alloy wheels to our London Alloy Wheel Refurbishment Centre to be refurbished. Initially finished with a dull grey painted finish, these alloy wheels really needed a make over! Stone chips, curbing damage and scratches can be easily, quickly and professional repaired by our highly skilled technicians and we are always happy to reccomend a new look for your wheels.

BEFORE

These Range Rover Alloys were transformed with a superb diamond cut finish which we think was a stunning choice for alloys of this design making the spokes really gleam! You'll notice how the KAHN branding also now really pops out. Take a close look at results and we are sure you will be agreed with us on the result.
AFTER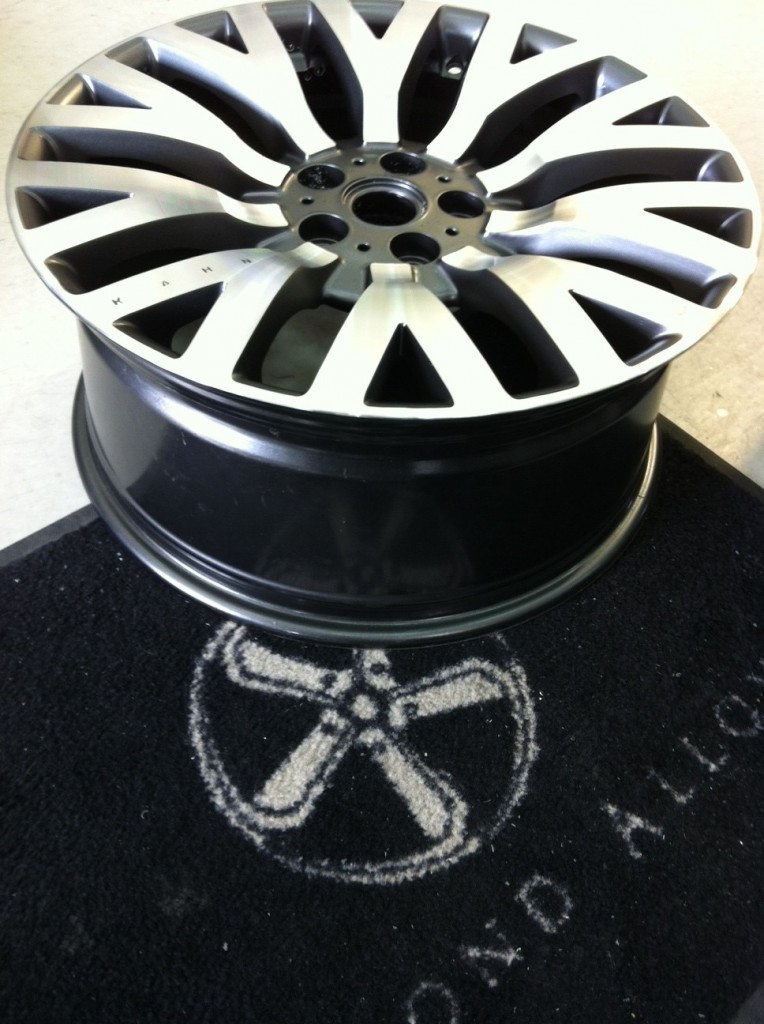 Kahn Designs is an engineering company established for 20 years specialising in producing and designing bespoke car parts for restyling high end cars. Range Rovers are a core part of the business but their portfolio also include cars like Mercedes Benz, Audi, Porsche, Bentley and Aston Martin. Kahn developed an elegant and sculpted range of alloy wheel which can adorn a Rolls-Royce or a Range Rover.
At Diamond Alloys, we offer a variety of different techniques to bring your alloys back to life, including a bespoke alloy refurbishment, standard refurbishment and our most popular Diamond Cut service. To keep your alloys in pristine condition, make sure to read our cleaning tips.
Just give us a call on 0845 370 8881 and we will be happy to give you a quote! Take advantage of our special offer in June, get 10% OFF wheel repair, to learn how visit our Facebook page !