Take a close look at these images and you will see there was severe corrosion damage on the alloys. This damage is caused when the protective lacquer layer is compromised by kerbing damage, water seeps underneath making them corrode and look unsightly. However, do not fear, Diamond Alloys is here to come to the rescue for such problems. You'll be pleasured to read that you don't have to buy expensive new alloys! We have the skilled technicians to eradicate corrosion to give them a newly finished look you'll appreciate.
We turned these Mercedes SL500 alloy wheels around in 3 working days, refurbishing them back to the OEM finish (manufacture finish). Compare the before and after finish and you'll be impressed by the transformation.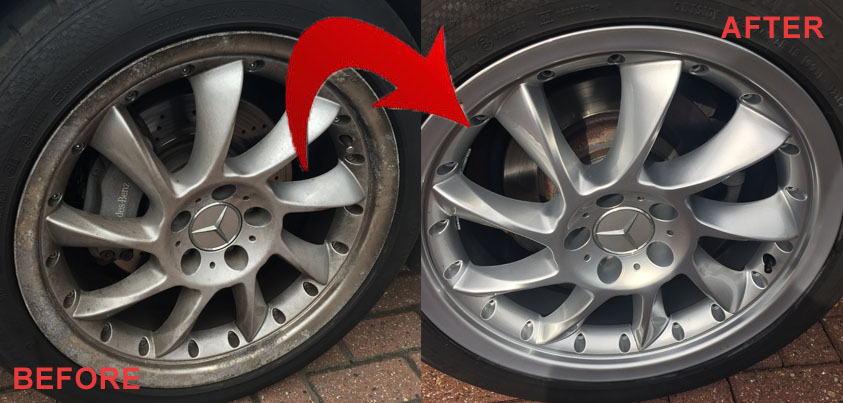 Our customer was very happy with the result and improved condition when he collected his alloys, and has promised he will be telling all his mates about the great job we did at Diamond Alloys.