Sadly, thanks to our pothole-strewn roads, there's every chance you'll damage your alloys at some point in their life. It's not necessarily a sign of bad driving – sometimes there's simply no time to slow down before the pothole is upon you.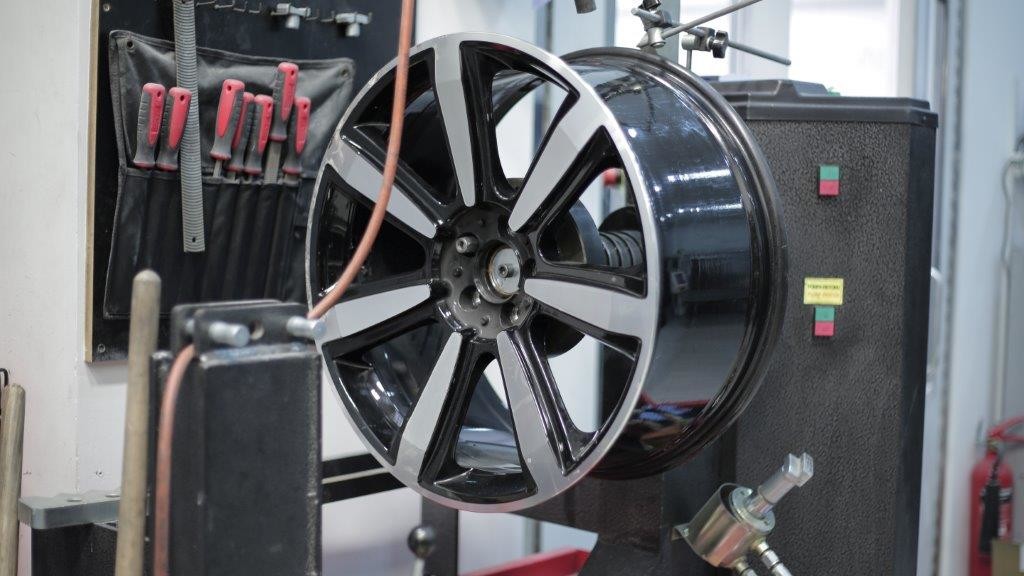 When a buckle happens you only have one of two choices: repair or replace. Driving on buckled alloys isn't an option: you will not only ruin your tyres but the vibrations from the buckle can damage your suspension or even make you fail your MOT. Replacing your alloys can be terribly expensive, so why not use our simple straightening technique to have them as good as new for a fraction of the cost?
The process uses specialist hydraulic equipment to straighten the alloys and revert the wheel back to a true circle. This ensures that there is no air loss, no vibration and no chance of any new tyres being shredded! As with all our services, the process is finished by a full examination of the wheels and rebalancing the tyres.
If you're concerned that you may have a buckle, remember that it's not always possible to see the damage by inspecting your wheels. Other warning signs are:
Unusual vibration in the car
Steering wheel shake
Premature or uneven tyre wear
Unusual changes to your car suspension
Once you've detected a buckle, give our experts a call on 0845 370 8881 for a quote. Our specialist straightening service works on most wheel types and can be completed in just 24 hours, from as little as £60 + VAT.