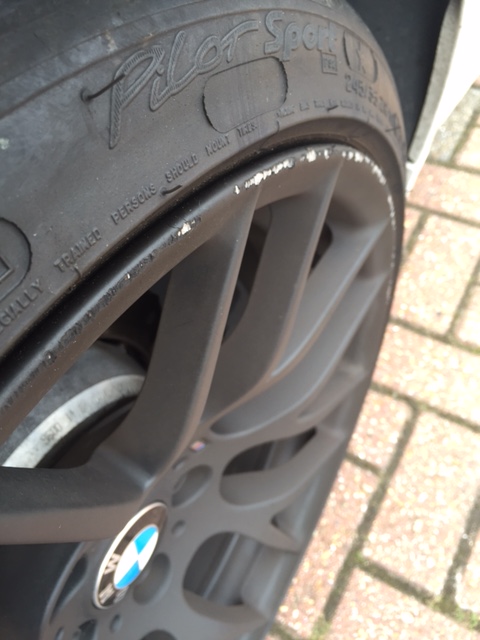 Giving our customers a great alloy wheel refurbishment is our number one priority, and our technicians are always on hand to offer advice on how to achieve the finish required.
A BMW M Sport customer came to our west London alloy wheel refurbishment centre this week with his limited edition BMW 1 series requesting a semi matt finish. After discussing the options and showing the customer our portfolio of finishes we proceeded with the repair and standard painted refurbishment as per our usual high standards giving them a stunning matt black finish.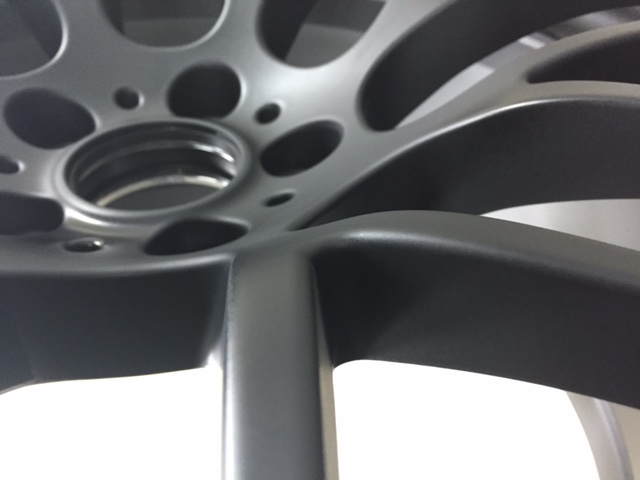 If you want to achieve a stunning and distinctive look like this, then give us a call on 0845 370 8881 or pop down to see us and we can advise on all the options available for your rims.