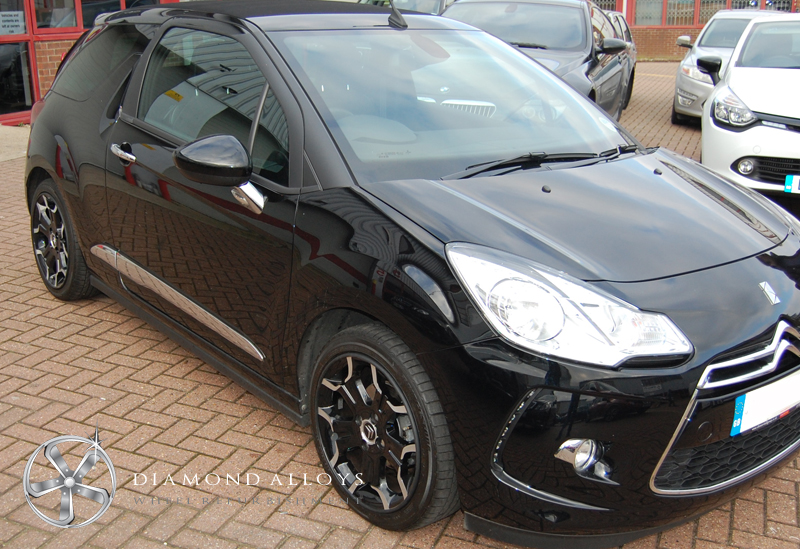 Our London based alloy wheel repair and refurbishment centre specialises in diamond cutting alloy wheels. This specialist technique can only be carried out on site by highly skilled technicians who use a precision laser cutting machine to get this stunning finish.
These alloys where painted a beautiful gloss black before sections were cut away carefully with our diamond cutting machine which brought out the unique design of the Citroen rims. This finish is really a great choice if your rims have an interesting design, and we can paint the inserts and face any colour to either contrast or colour match to your car.
Our customer was delighted with the results and gave us this great feedback "Fantastic service from Amerjit and the staff at Diamond Alloys….I had three wheels refurbished and also had a set of rim proctors fitted too. I would definitely recommend them to anyone wanting excellent work and service. Thank you very much!! Regards, Cathy John."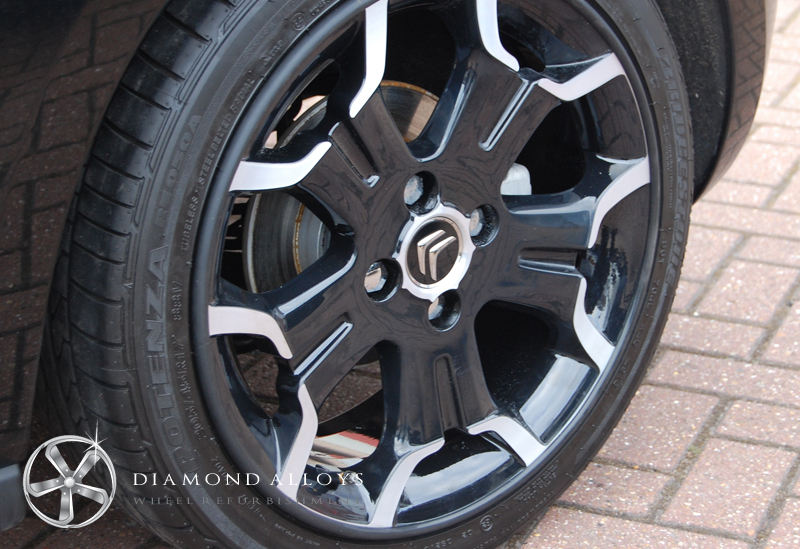 This customer made a great decision to add protective rims bands, here they match the alloys in colour for a discrete finish but as they are available in a wide assortment of colours they can be added to achieve a contrast colour effect. Not only do they look good, but they protect the edges of your rims from kerbing damage which extends the life of the finish and helps protect the protective lacquer layer too.
If you want to get a quick quote simply click here or call us today on 0845 370 8881 and we will be happy to advise on the best finish for your rims.