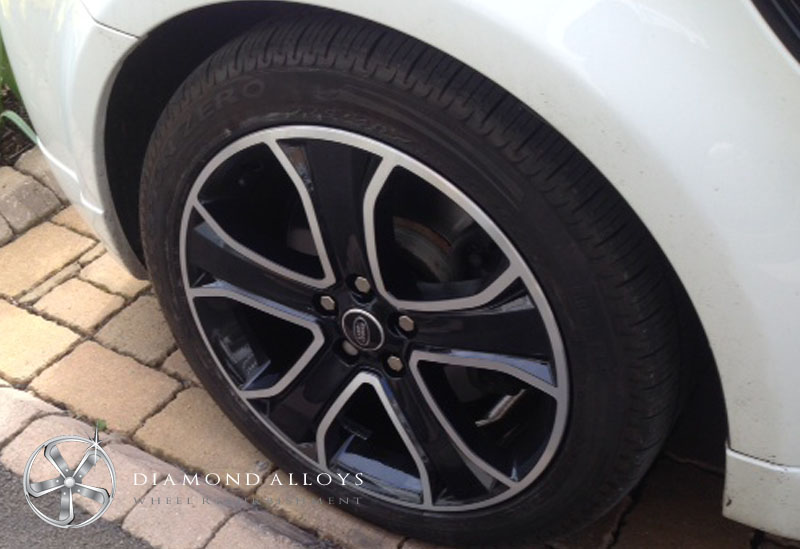 At Diamond Alloys we love getting great feedback from our customers. It's always good to know our work is not only appreciated but passed on to friends; it's a real endorsement for our quality workmanship and customer service.  We are delighted to let Ray Blight tell his own story here…..
"I recently had the need to refurb one diamond alloy on my Range Rover Sport, due to unfortunate circumstances. I was fortunate to come across Diamond Alloys website, a highly professional business and operating with a team of qualified automotive engineers. Amerjit informed me of some minor damage on the other wheels and offered to do much better deal for all 4 wheels to be refurbished. Upon doing this work, Amerjit also mentioned they could colour-code the wheels to match in with my Range Rover Sport, for no extra charge.

I've already recommended Amerjit's expertise to one friend and will continue to recommend Diamond Alloys to anyone I know that requires wheel repairs or any custom wheel design(s).. Amerjit, I can't thank you enough, best regards Ray!!"
Take a look at the before and after pictures that Ray sent us and you'll see that not only did we get rid of the damage but we also gave his Range Rover alloys a great new look too. This look was achieved by combining a colour paint and diamond cut which really accentuates the beauty of the rim design.