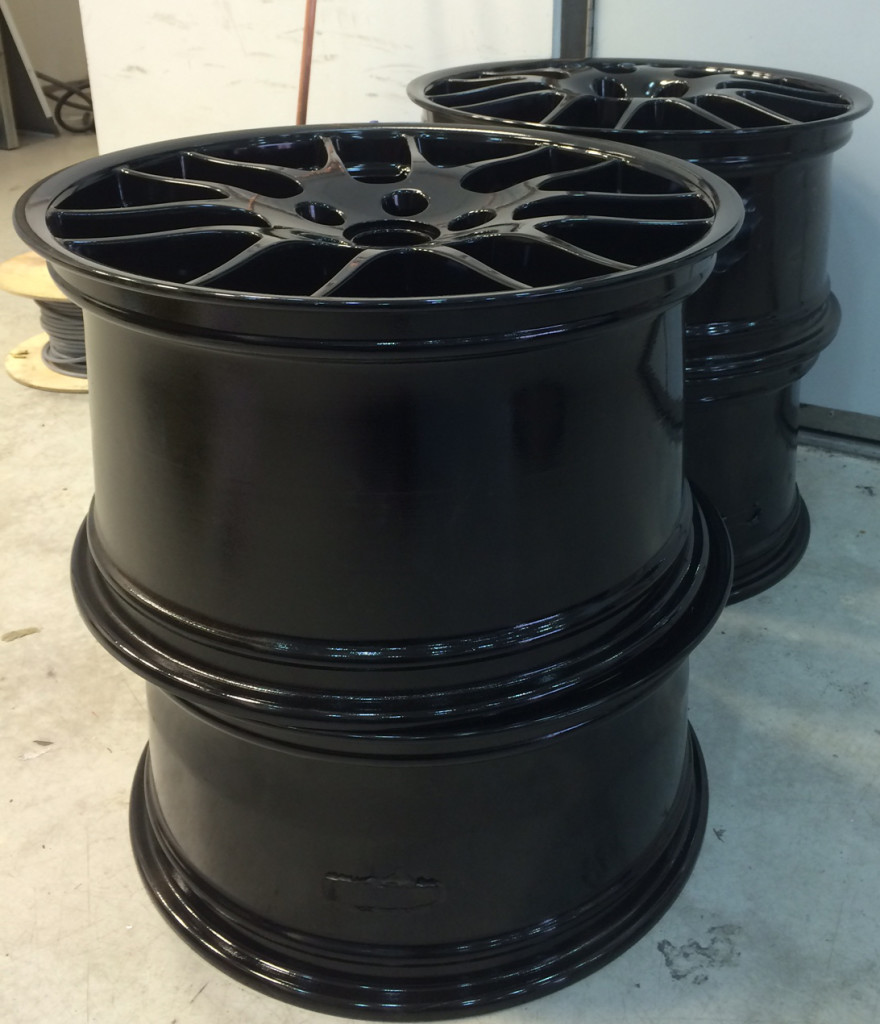 At Diamond Alloys we get alloys dropped off in all shapes and sizes. We can repair and refurbish wheels from 10" all the way up to 22" for a Diamond Cut and even larger for a standard painted finish. Prices start from as little as £55/wheel and we will even give you a discount if you have all 4 wheels repaired at the same time. We do recommend you have all wheels repaired and refurbished together to ensure they are all looking good and wear evenly.
These 10 spoke alloy wheels came in for a new look with our client requesting a shiny black gloss finish. The alloy wheels are cleaned in our aquablast machine and then prepped by hand by our guys to repair any damage made by kerbing. Once prepped, they are ready to have a powder coat layer applied for a truly superb flat finish before getting the glossy black paint applied. A clear coat of lacquer finish the look and gives the rims a protective coating.
Do you want a new look for your alloy wheels? Call our helpful customer services team on 0845 370 8881 or get a quick quote here!