At Diamond Alloys we get a wide range of repair and refurbishment jobs every day, including diamond cutting, powder coating, standard refurbishment and crack and buckle repair.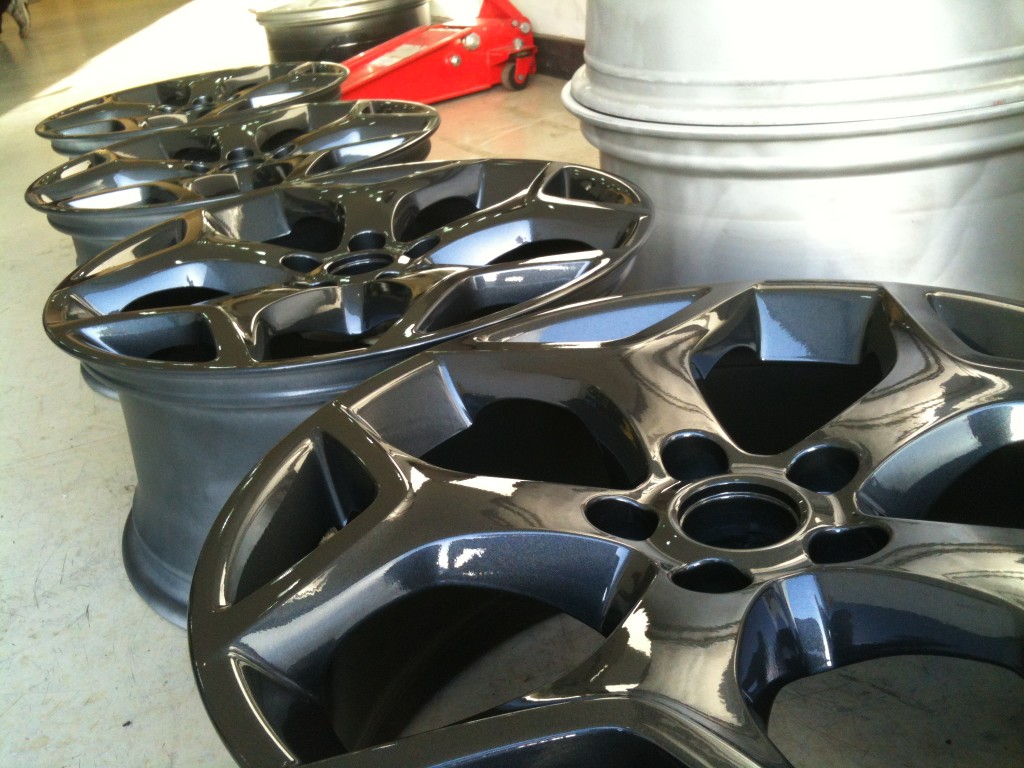 Browse through our gallery and you will see some examples of the work we carry out every day on marques like Ford, BMW, Audi, and Mercedes. We also refurbish high end marques like Lamborghini, Ferrari and Porsche, so matter the make or model of your car (and some motor bikes too) we can handle the refurb you are looking for. Take a close look at these Ford Focus ST alloys which received a superb Graphite painted finish, one of the many colours and finishes we can apply to your rims.
If you still cannot decide what you want for your car, then pop over to our gallery page and take a look at all the wheels we have refurbished. There is a wide variety, so there is sure to be something you like. Alternatively pop down and see us!