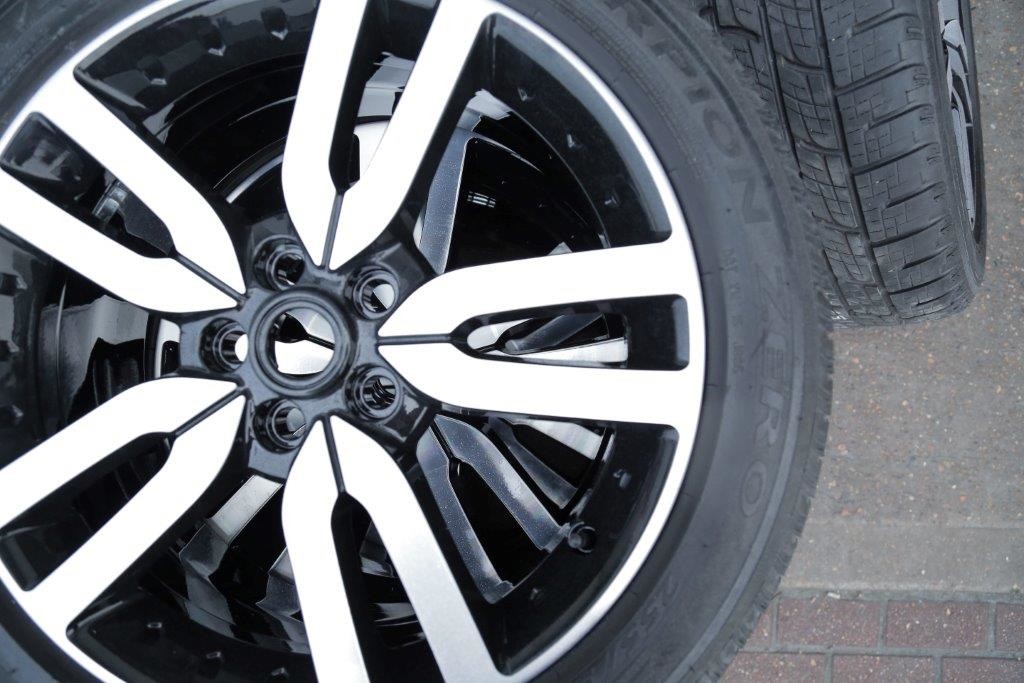 We recently completed another job for our valued client Pendragon, who run a series of respected car dealerships across both Great Britain and the United States. In particular, they deal in a wide range of specialist marques, which range from Ferrari to Mercedes-Benz, as well as motorcycles such as Harley Davidson.
This time, Pendragon brought us a Land Rover Discovery whose 20 inch alloys had come off worst in a fight with the kerb. To repair the damage, we utilised our diamond cutting service to bring them back to sparkling life. Diamond cutting is a premium service that creates a superior finish and completely removes any trace of previous damage. This is achieved thanks to the unique precision of the diamond cutter, which can remove much more precise sections of the rim than any other method.
The process begins with a specialist aqua jet wash or acid dip, which gets rid of even the microscopic bits of sticky tar that can corrode your alloys. Once it's clean, our experts examine the wheel to determine the best procedure for the repair, then powder coat the alloy before carrying out the precision cut.
After this, we coat the rim in a scratch proof lacquer and bake it in the oven – Mary Berry would be proud! After another quality check, the now highly polished rims are re-fitted, with the tyres inflated and re-balanced to ensure the driver can get back on the road in both safety and style.
If you'd like to restore your own alloys to a just-fitted shine, and banish the memory of any unsightly kerb damage, then call today for an obligation-free discussion with our experts.