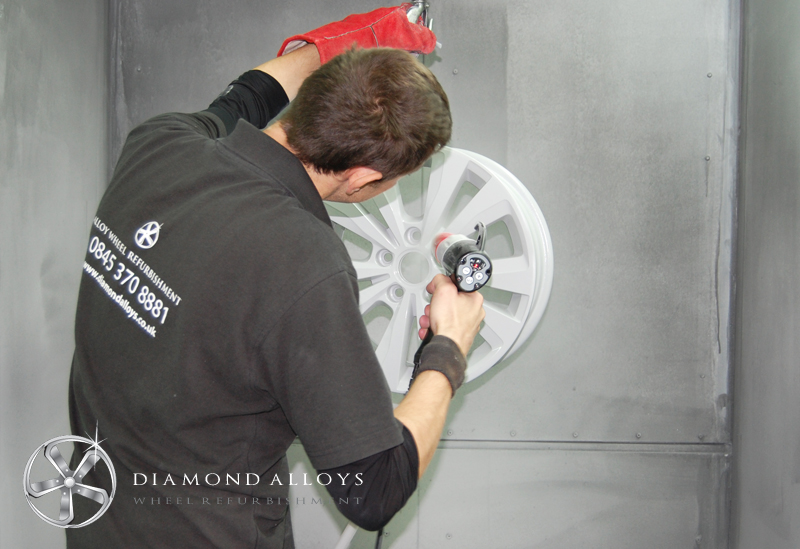 Have you ever wondered why alloy wheel specialists recommends a powder coat process for repairing and refurbishing alloy wheels?
Diamond Alloys is a powder coat specialist and to help you answer this question we have put together a list of the benefits of applying a powder coat process to your alloys along with some common questions with their answers.
The Benefits of Powder Coating Alloy Wheels
You'll achieve a better and more durable finish with a powder coat.
Achieves a longer lasting result compared to painting alone.
Typically a one coat finish it can offer a quicker turnaround for completion.
Powder coating is an environmentally safe process because it produces few volatile organic compounds (or VOCs).
Creates the most even finished surface (horizontal and vertical) because the powder is sprayed and heated without drips or application traces.
Most Commonly asked Question About Powder Coating?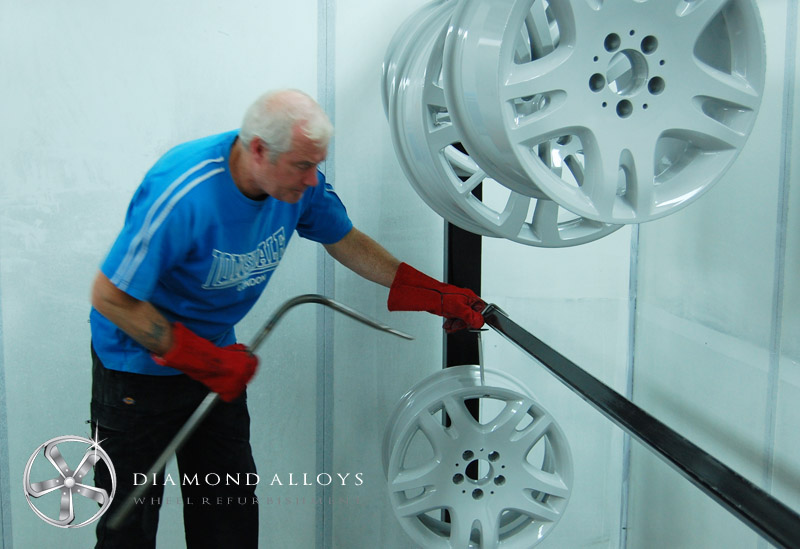 What colour finish can I achieve with a powder coat?
There is a wide range of colours available. You can also add texture, achieve a matt or gloss finish.
Is a powder coat finish dangerous?
Powder coating are not classified as dangerous and there are no solvents used in powder coating.
Does powder coating prevent rust?
Unfortunately no, but the finish is durable and last longer than many other processes which is why it is so possible, ensuring return visits to the workshop are fewer.
Can I get powder coated alloys diamond cut?
Yes, all our Diamond Cut allows wheels have a powder coat base. This can be painted a colour to accentuate the effect of the cut.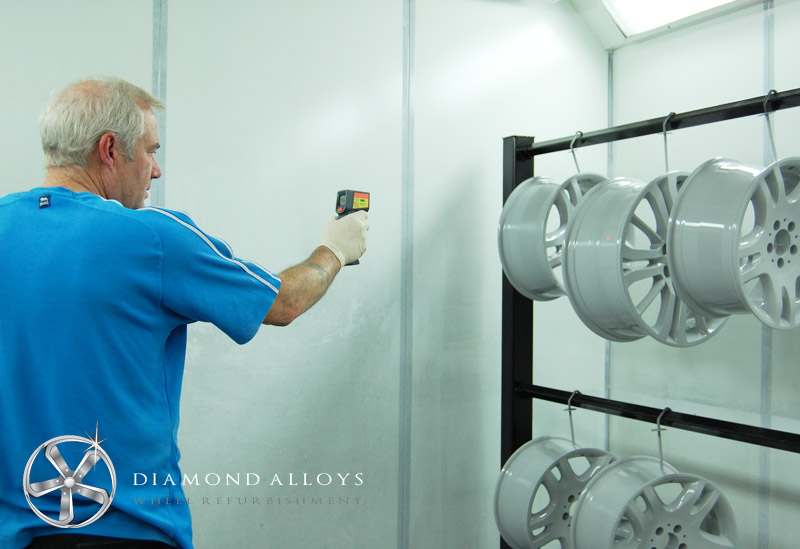 Can I get a smart repair powder coat?
No. Powder coatings are a workshop applied using specialised equipment. The equipment includes an electrostatic spray gun, spray booth and an oven to bake the coating. On site application is not possible given the hot curing cycle required to fuse the coating.

What has static electricity got to do with powder coating?
Powder coatings are electrostatically charged by the spray gun. This works by very high voltage (80,000 to 100,000 volts) being delivered to the electrode. This high voltage ionizes the air creating a field of electrons or negative charge. The powder is pneumatically conveyed into this electrostatic field, picks up a charge then heads to the nearest ground. So lots of static electricity is generated by the spray system.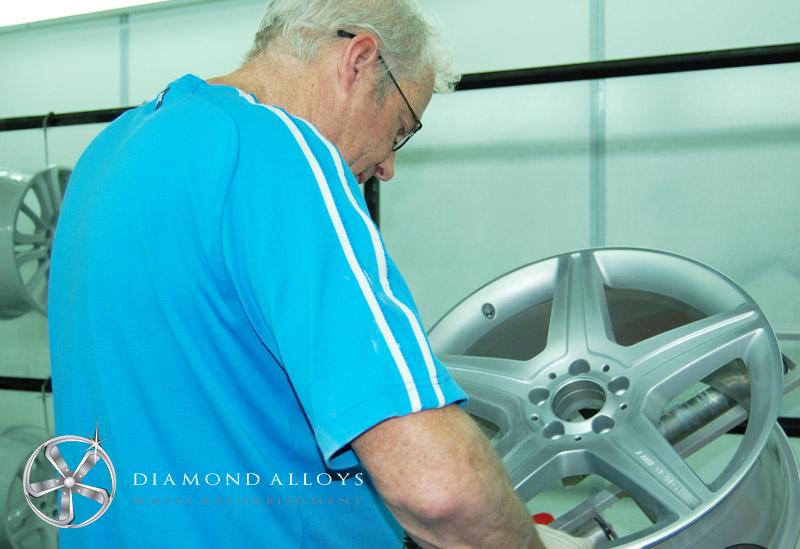 How should I care for my powder coated alloys?
Pollution, dirt, grime and salt can all accumulate on a powder coated surface over time. To extend the life of your powder coated alloy wheels a simple regular maintenance program should be implemented for the removal of residues.
In areas where pollutants are more likely, especially in coastal or industrial regions, a cleaning program should be carried out on a more frequent basis. To clean a powder coated surface, carefully remove any loose deposits with a wet sponge and then use a soft non-abrasive brush or cloth in combination with a mild household detergent solution to remove dust, salt and other residues. Finally rinse all powder coated surfaces with clean water.