If your alloys are looking a bit tired, don't throw them away, simply take them to our specialists and they'll be returned as good as new.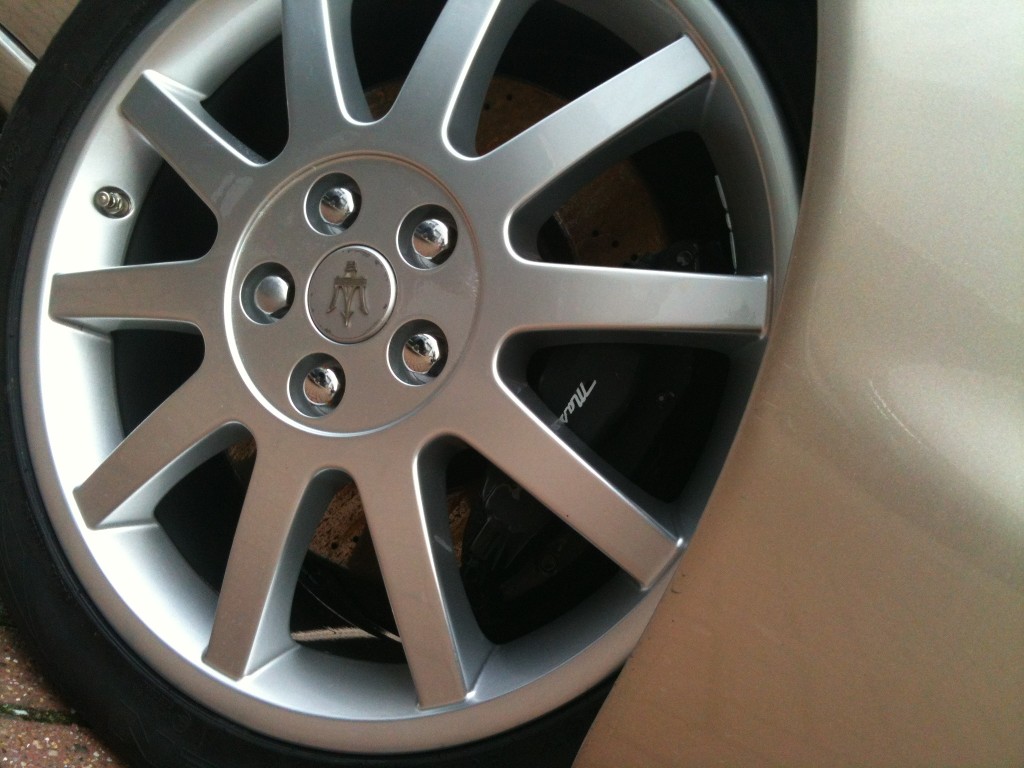 At Diamond Alloys we are experts in refurbishing alloys on all types of cars – recently, for example, we used a powder coat base technique on Maserati alloy wheels and the owner's car was stunned by the results. Rather than wasting money on new alloys, simply come to us for a cost-effective revamp that we guarantee will have them looking better than ever.
Our alloy wheel refurbishment centre is located in West London and we offer the latest techniques to repair damaged alloy wheels. Our technicians are highly trained to offer clients a range of services including diamond cutting, standard alloy wheel refurbishment and custom finish.
Have a look at the latest alloy wheels which have just come out from our workshop!
If you want to give your old alloy wheels a new life, call us on 0845 370 8111 and our technicians will be happy to discuss what they can do for you!