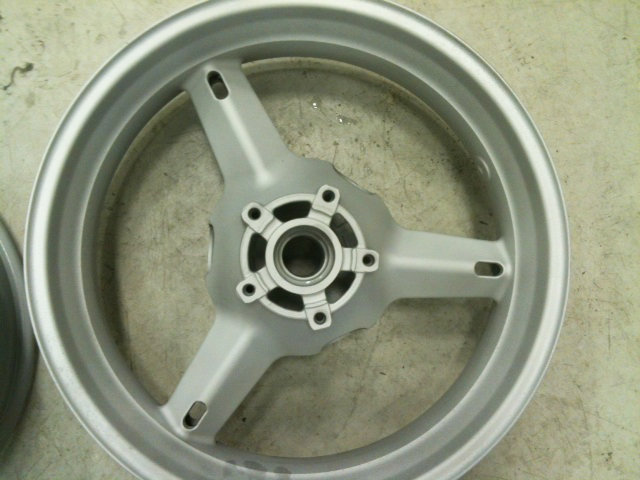 At Diamond Alloy we offer a full range of alloy wheel repair and refurbishment services for motorbike and car wheels.
Our skilled technicians have all the necessary experience in the appropriate care and maintenance processes required to refurbish alloy wheels so it is easy for us to cater for unique and different requests.
We are always very happy to help with motorbike wheel repairs so when Josh contacted Diamond Alloys to refurbish the alloy wheels of his motorbike we were happy to help advise.
Josh was so pleased with his refurbished alloy wheels and our service that he said "I came in the other day with my motorcycle wheels that I needed acid removal and shot blasted. I would like to point out that the job you guys did was brilliant and the wheels came out really good thank you very much. Also i found your receptionists very polite and when it came to calling me back they did exactly that. As a business your place is very professional fair priced and clean compared to other tyre/alloy companies. I will defiantly be recommending diamond alloys to my friends. Once again many thanks."
We love hearing from our customers and how happy they are with their refurbished alloy wheels so make sure to leave us a comment on our feedback page.
If your alloy wheels need a new look, give us a call on 0845 370 8881 and our technicians will happy to help you.