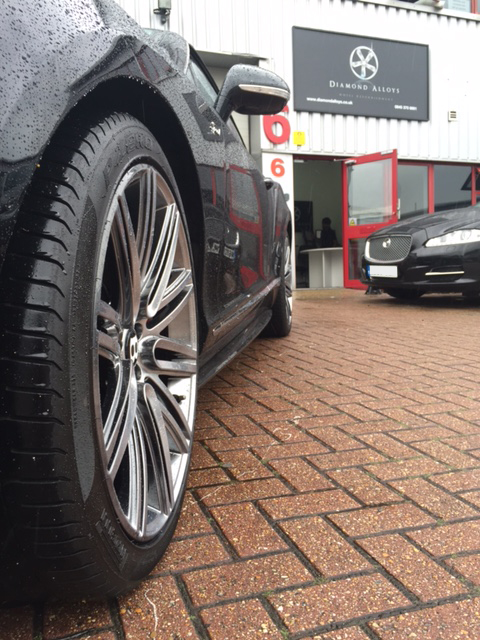 Trade Account Club Class Carriages brought us their customers Bentley GT 19" alloys for a standard painted refurbishment.
They are a new trade account for Diamond Alloys and we are delighted they have selected us to look after this Bentley which is a new addition for their fleet.
The car is almost brand new, however because they are a specialist high end chauffeur company their cars must be pristine at all times and so when a small scuff is sustained a refurbishment is called for.
We don't take short cuts on our wheel repairs and so these alloys were dipped at the start of the process ensuring all dirt, damage and break dust was removed.
We are delighted that the job was well received and this new trade customer will be sending over the rest of his fleet when repairs are required. Check out our gallery above and see how we transformed the scuffed alloys to a beautiful finish any customer would be delighted to receive.