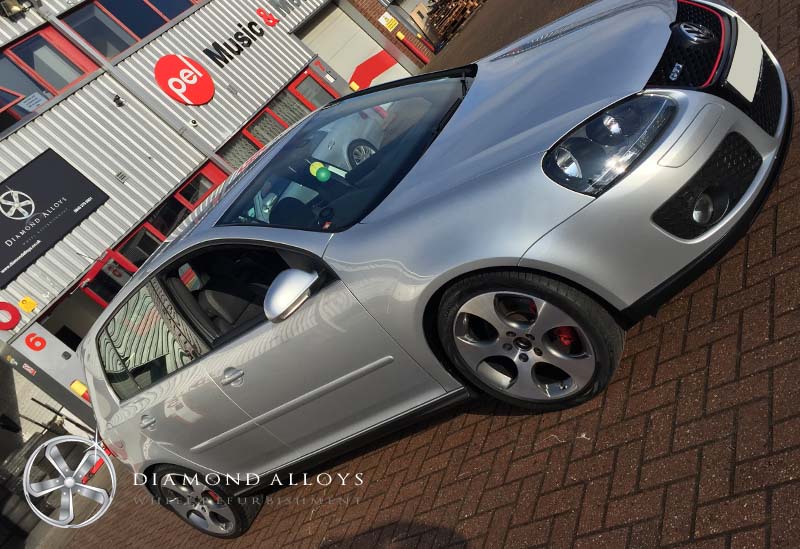 Most of our customers come to Diamond Alloys to have both minor and major kerbing damage fixed. However, out technicians are trained to carefully check wheels to ensure they are sound in addition to recommending any repairs if necessary.
This VW Golf Monza client was aware that he had kerbing damage to all wheels in addition to buckles on two, something we were able to repair and refurbish all at the same time on site ensuring a speeding service was met.
After a good clean and some extensive work in our prep room the alloy wheels were ready to be powder coated before the stunning anthracite colour paint was applied. A Diamond Cut finished the look before the protective lacquer was applied. The finished look really shows off the design of the alloy with anthracite inner and shiny cut metal face.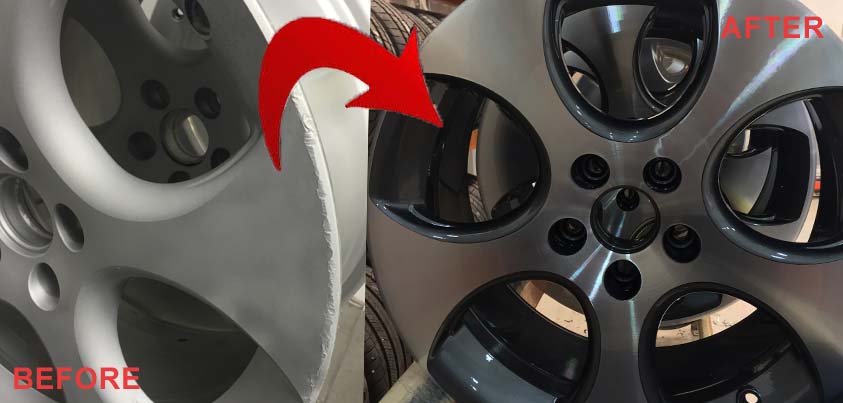 The customer was well looked after (as was his car) and advisor Dali showed him images of previous cars that have had our prestige valet service. He was impressed and requested his car also received the Diamond Alloys premium valet service ensuring his car was looking spectacular both inside and out. On receipt of his car the clients said how great his car looked impressed with the finish.