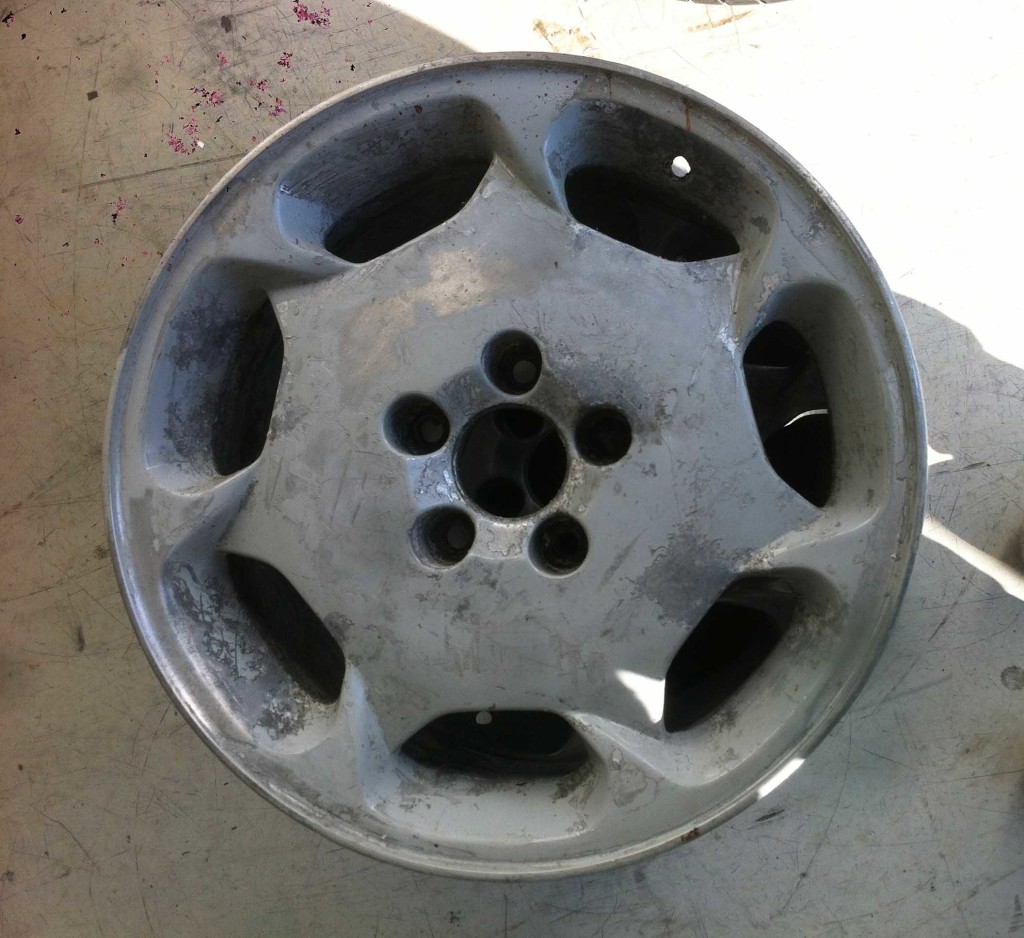 When you want a job done well, do it yourself. This is a great adage but not always sounds advise, especially when it comes to repairing and refurbishing your alloy wheels. Some clients are tempted to save money by attempting to strip back and re-spray alloy wheels themselves, but our technicians at Diamond Alloys advise that this could in fact end up costing you more!
Customer Phil Searle can attest to this! He brought his 2 Volvo wheels to Diamond Alloys because his own attempts at self-repair turned out to be much harder work and more time consuming than he imagined.
Although he had done a fairly good job on one of the wheels Phil decided it was too much work and stopped half way through the second coming to the conclusion he'd rather let the experts at Diamond Alloys finish the job.
Our guys chemically stripped them back to get any remaining paint off the alloys and then prepped them before giving them a smooth powder coat base. The final finish was a Black with Chrome painted finish and a protective lacquered layer.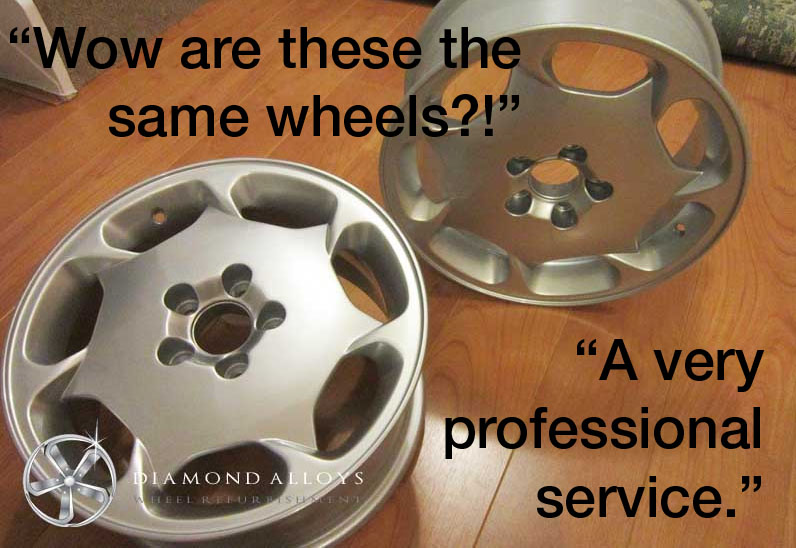 Head painter Paul commented "It is not only that prepping wheels yourself is hard work, but you probably won't get a sound surface required to achieve a brilliantly smooth finish. Also, a professional alloy wheel repair company will ensure the protective lacquer is sound, ensuring they have a longer life spam, essentially saving you money in the long run."
Phil was so happy with the results that he said when he came to collect "wow are these the same wheels?!" and kindly left the following feedback on the website "Nice easy drive to Diamond from where we are (High Wycombe). My Volvo wheels looked amazing. First impressions of Diamond Alloys is how clean and orderly everything looks. A very professional service and courteous, helpful service from Sasha. Many thanks."