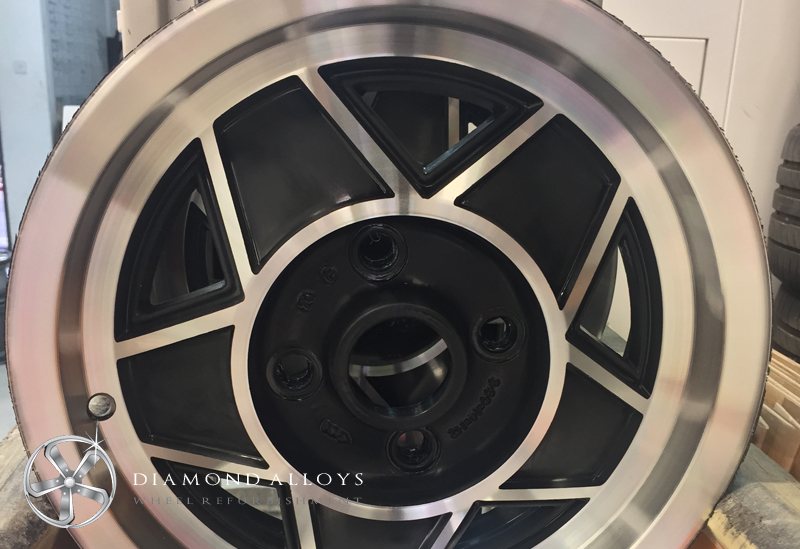 At Diamond Alloys we deal with both consumer and trade alloy wheel repairs.
This week a trade customer approached us with a request to refurbish some 14 inch Triumph Stag wheels.
These rims were in a sad state of repair with extensive corrosion around the face which is caused when water; especially salt water, is allowed to seep underneath the protective lacquer layer. This can happen if the lacquer is compromised by hitting a kerb or from stone chips. If left untreated the corrosion will cotinine to eat away at the metal.
The alloys were placed in our acid bath which removes the corrosion before they are prepped by hand and powder coated to give our painters a smooth base before applying the gloss black paint. A diamond cut reveals the beautiful patter of these Stag wheels before a lacquer is added for protection for the elements.

If your rims need a makeover then give Diamond Alloys a call on 0845 370 8881 or email us here and we will be happy to assist with a suitable repair service. We offer consumers a discount if all 4 wheels are refurbished at the same time and have trade prices available for bodyshop and repair centres.