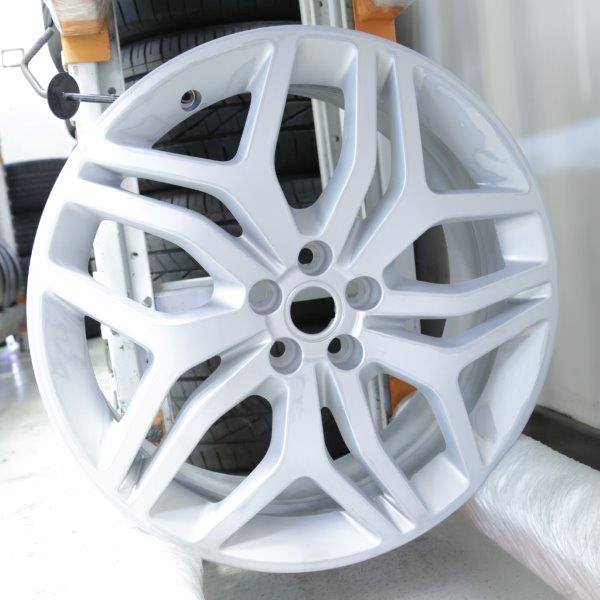 If you own a bodyshop repair company in West London or sell second hand cars you will know how important it is to find a reliable and quality driven alloy wheel repair company to repair the rims on the cars you service or stock.
Trade customer M & A Coachworks has been using Diamond Alloys to repair the alloys wheels for their vehicles since we opened. Like most trade accounts they know it makes sense to outsource work of this kind to companies who specialise in wheel repairs, allowing them to work on the rest of the car ensuring a quicker turnaround is achieved. Their latest arrival at Diamond Alloys was a Range Rover Evoque whose rims feature here.
The images show the wheel in the process of being prepped in our West London workshop, before being passed over to the experienced painters and Diamond Cutting team.
Call our trade division on 0845 370 8881 and find out what range of services we offer along with our trade prices.