Diamond alloys are a selection of popular accessories in the car industry. More specialists are appearing across the country to help drivers understand what diamond alloys can offer their cars. The main element to understand about these alloys is that they improve the performance and image of your car. The advantages of having diamond alloys for your cars include: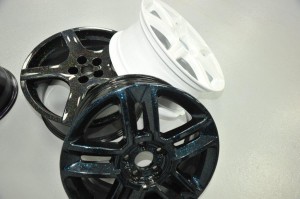 • Personalisation: The automotive market is responding quickly to consumers who want cars that are personalised to their specifications. Marques like MINI which is owned by BMW let people customise to exactly what they want. This is also physically possible with diamond alloys; this is because they are easier to mould when customisation is required.  The Porsche 997 Turbo was customised by a company called D2Turbo which showed off what it can do with a variety of different finishes for the wheels. The details included brushed aluminium and a chrome lip for the wheels.
• Colour variety: Shade and tone in colour is important especially for cars that stand out. Diamond alloys come in hues such as silver and grey which adds some variety. The advantage of colour with diamond alloys is that it's another sign that the car is something special and out of the ordinary.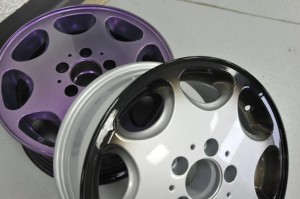 • Allows nimble performance: Car manufacturers know that drivers want a car that has a spring in its step and is able to move the way they want it to. This is why these alloys make the car's movement more fluid because of the composition of diamond alloys.
• Acceleration and braking is made easier: Whether you drive a manual or an automatic, it can be difficult to accelerate and brake depending on what situation you are in. The weight of your wheels plays a significant role in your ability to brake and accelerate. Lightweight diamond alloys are lighter than steel which is known to make wheels heavier. This means that braking is easier to achieve while accelerating is smoother.
• Easy to maintain: The rise of alloy specialists and experts means that it is now simple to have your alloys well maintained so that they increase their efficiency for the wheels of your car. Diamond alloy benefits are clearly for drivers who want to stay ahead of the competition when it comes to nurturing their car. The decisive factor in the success of diamond alloys is how lightweight it is.
With help from our professionals, your car will be performing the way you want it. Give us a call on 0845 370 8881 and we can recommend a service for you.