These days the roads are sadly full of potholes, particularly after the recent bad weather, and even the most careful drivers can be caught out. If you hit a pothole while driving, it's important to stop somewhere safe to check your wheels and tyres – especially if you feel that the car is pulling to one side, experience vibration or have difficulty steering.
Although your first instinct after an incident should be basic checks to your tyre pressure and steering capability, it's important to remember that potholes can also dent and crack your alloys – especially if you have larger alloys on tyres with low profile sidewalls.
If you sustain pothole damage to your alloys you don't necessarily have to buy new ones – but it is important to get them seen by professionals as soon as possible. Here at Diamond Alloys our experts can repair both dents and cracks at a fraction of what it would cost to buy new wheels.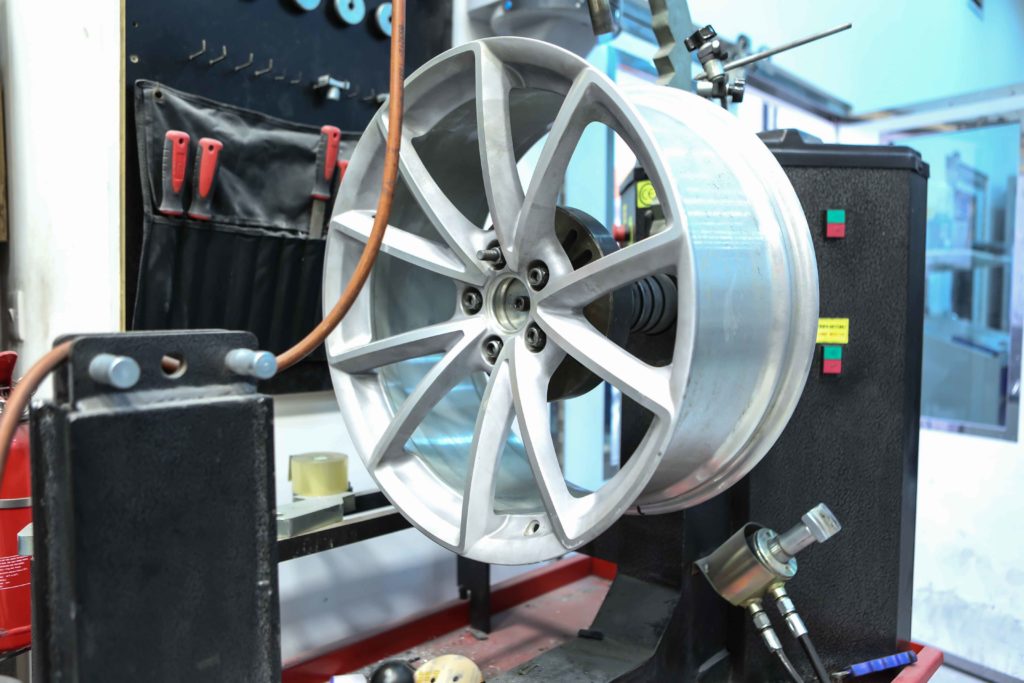 For dented alloys, our specialist buckle straightening service will have them as good as new within 24 hours – stopping them from creating dangerous vibrations that can both seriously damage your car and make you fail an MOT. The service can be performed even if you have multiple dents and costs from as little as £60 + VAT – saving you literally thousands in tyre and vehicle repair bills later on.
If your alloys are cracked, then our welding service is for you. We first remove any contamination from the crack or fracture, then weld both sides of the alloy to ensure it's as strong as a new wheel, before polishing up the weld to remove the possibility of tyre damage later on. You can pair this service with an alloy refurbishment, which will have them looking like they've never been near a pothole in their lives! Repairing cracks starts from just £65 + VAT, why not call on 0845 370 8881 or email us for a free quotation today?