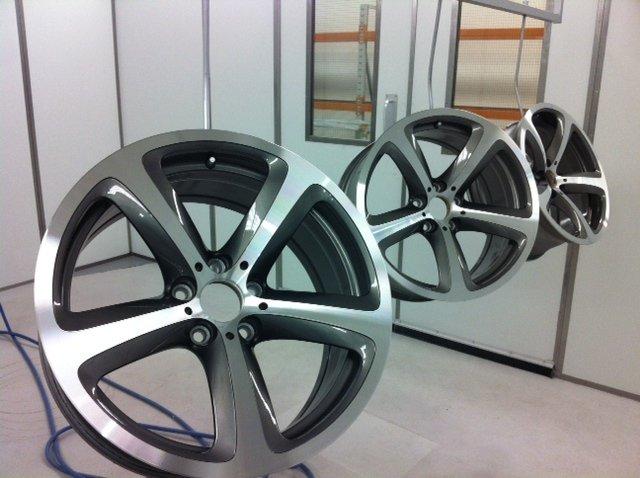 Scuffed and damaged alloy wheels can really let your car down. At Diamond Alloys our trained technicians can return your alloys wheels to their original factory fresh condition.  We offer a wide range of alloy wheel refurbishments including a bespoke alloy refurbishment, standard refurbishment and our most popular Diamond Cut service.
We can repair one wheel at a time as required or the whole set in one go. We do all we can to ensure a close match as possible to your original alloy wheel, but for a perfect match we do recommend you have 4 wheels done at the same time.
The benefit to refurbish a set of 4 wheels is all wheels will match exactly, so there will be no slight variation in colour match for paints or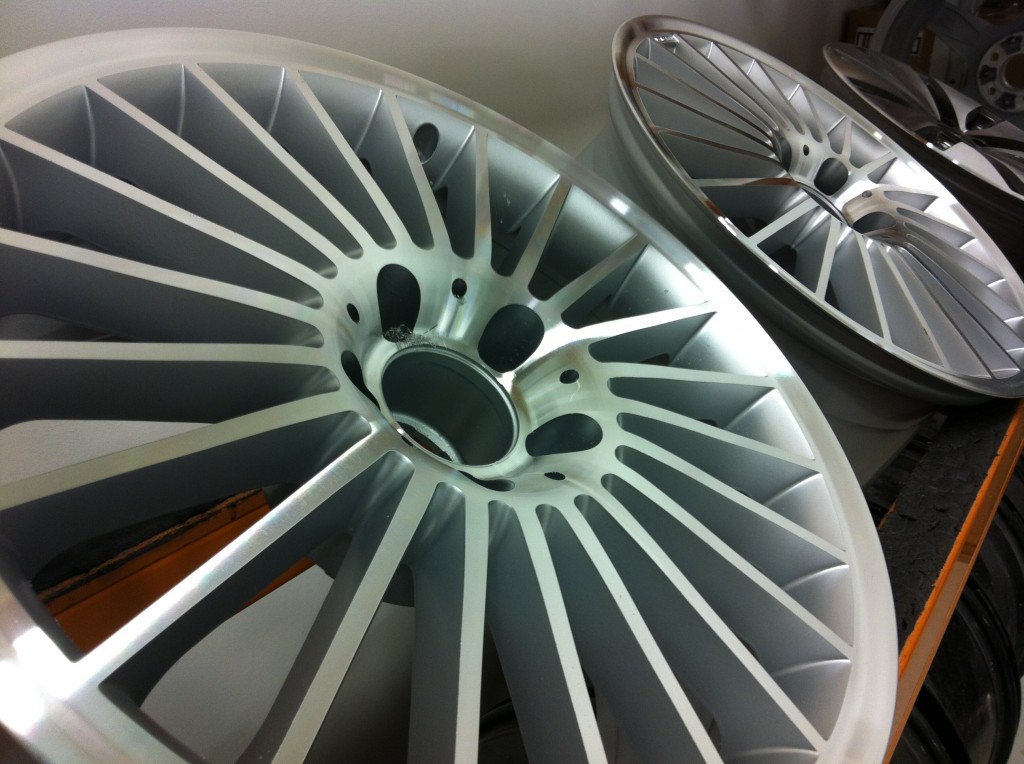 finish for lacquers.
If you choose a Diamond Cut Refurbishment, a small layer of metal is cut away, which will change the profile slightly and as a result not match your other wheels exactly. This will be less obvious on wide spokes, like a 5 spoke wheel pictured here, but on wheels with many smaller spokes, the cut will be more noticeable due to the design of the wheel. However, our technicians are highly skilled and using a diamond cut machine is more accurate and will remove less metal than other cutting techniques.
Don't forget, have all 4 wheels refurbished at the same time and not only get a set that perfectly match in colour and finish, but you also get a reduced price! Give us a call on 0845 370 8881 now!