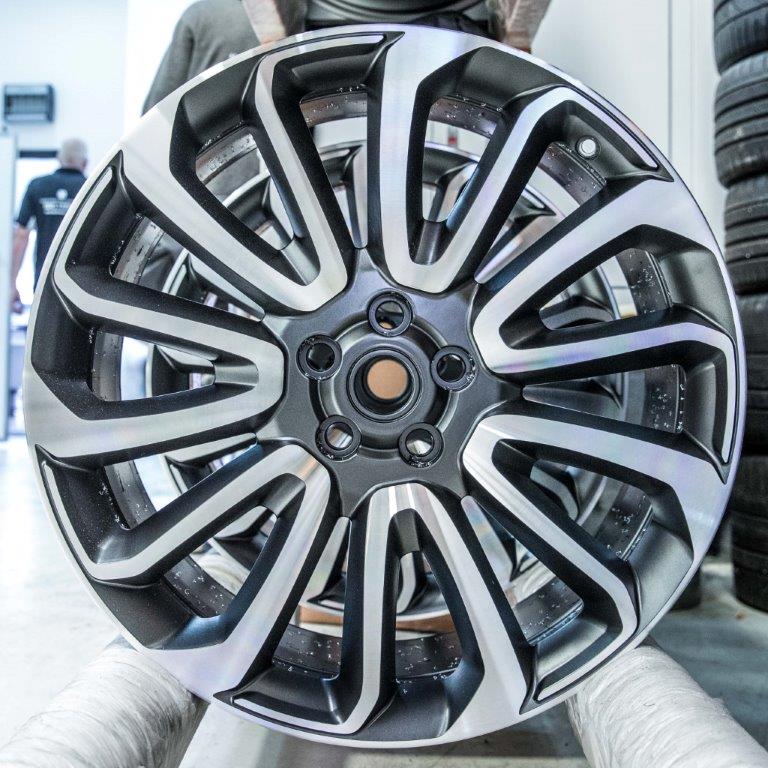 When you take a closer look at the diamond cut alloy wheels we refurbish you'll instantly know why this is fast becoming the number one finish for prestige cars.
The process simply cuts away a very thin layer of alloy to remove any damage sustained by kerbing, producing a shiny metal finish which contrasts beautifully against the spoke and drum colour of the wheel.
This refurbishment is not restricted to just prestige cars however, and can be applied to most wheels. Our skilled technicians are able to advise on the best finish for your rims, so just give us a call on 0845 370 8881 today or get a quick quote here. Remember…get all 4 wheels done at the same time and we'll give you a discount!