Take a look at the before and after pictures of these 2008 VW Golf GTi alloy wheels and you can see how a refurbishment can eradicate all signs of kerbing and damage caused by parking too close to the kerb. The damage on these rims were severe, but our skilled technicians were able to produce a stunning finish by following the following steps: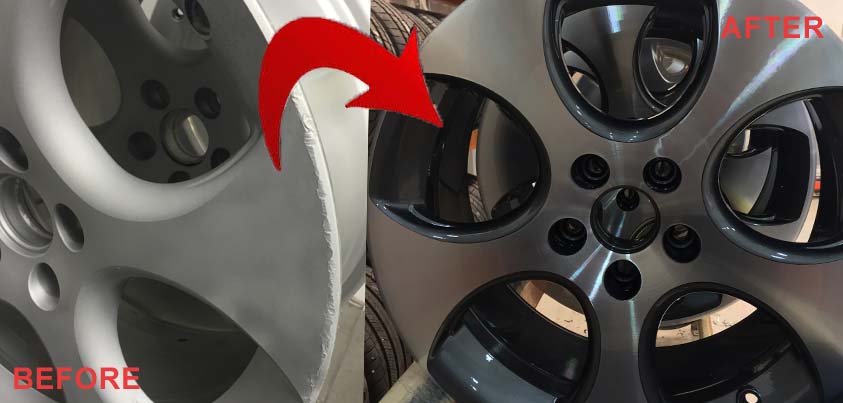 1 Chemical Stripping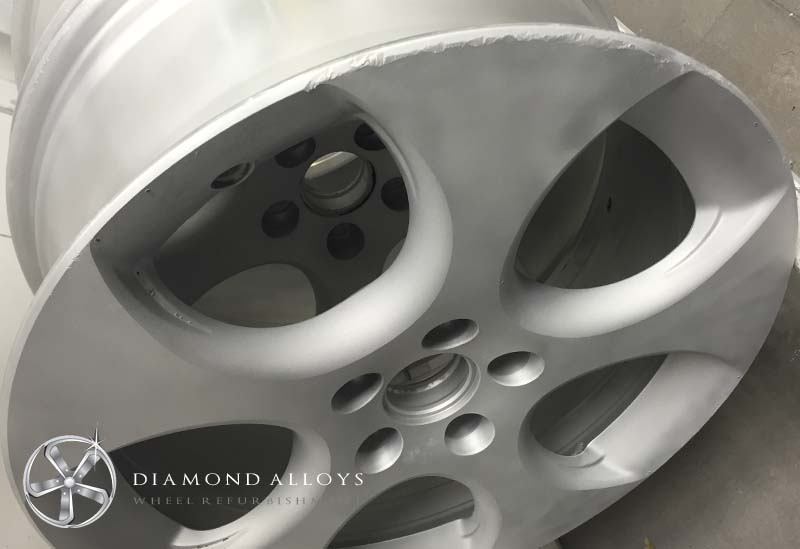 At Diamond Alloys we believe it is important to chemically back strip the alloys, which removes any paint and lacquer and allows us to inspect the metal of the rim. At this stage, we are able to check for other damage that might have occurred like cracks and minor dents. It also gives us a bare surface to start the rest of the preparation and painting.
2 Prepping the Rims
This is an essential part of the process. It is time consuming and labour intensive, but the attention applied here will ensure there is a sound surface to work from. Our guys rub the entire surface of the wheel, including every single nook and cranny to achieve a sound base.
3 Powder Coat
Not all alloy wheel repair companies will powder coat alloys, but it is an essential part of the process. Using our state of the art modern an efficient powder booth, our painters apply an even and smooth base coat.
4 Base Coat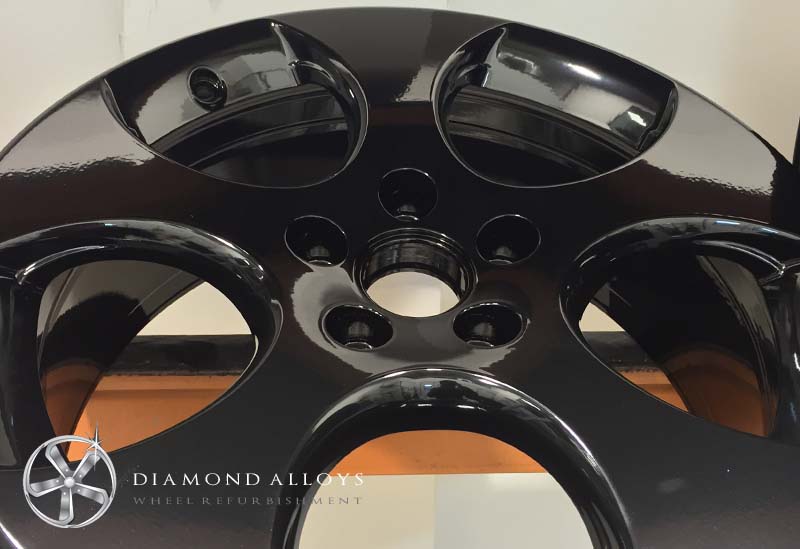 After the alloys have been powder coated and baked a base coat of dark grey paint is applied.
5 Diamond Cutting
The face of the rim is diamond cut on site, cutting away a thin layer to reveal the metal to achieve a beautiful finish that features painted inserts that really shows off the design of the alloy wheel. Finally a coat of lacquer is applied to protect the alloy from the elements for a longer life.
Our customer Richard Morecroft was extremely happy with the finished alloys. In addition he also had a prestige valet done on his car while it was with us; inside and out, so that his car was immaculate on his return. Richard was also very happy with this additional service.