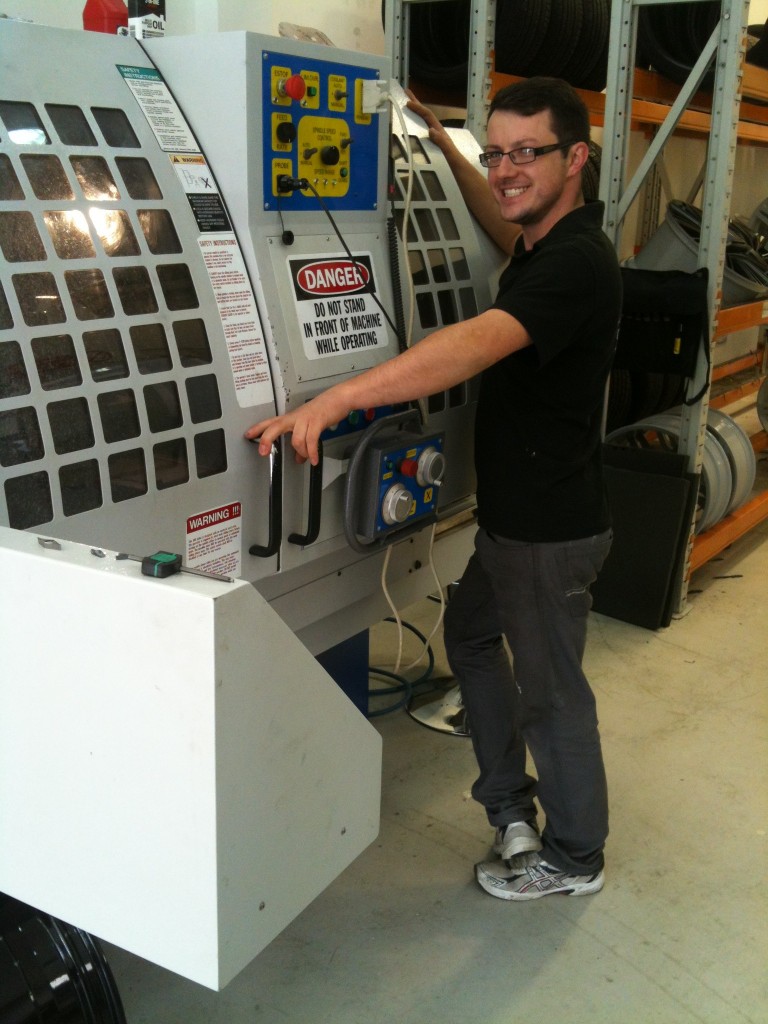 1. How long have you been working at Diamond Alloys?
I've been working for Diamond Alloys for two months and I already feel part of the team.
2. What did you do before?
I was a delivery driver for a furniture company.
3. Why did you decide to get into the motor industry?
I have always had an interest in motor vehicles.
4. What do you specialise in?
I specialise in Diamond Cutting alloy wheels.
5. What is a lathe?
It is a large piece of machinery specially designed for Diamond Cutting alloy wheels. Basically it precision cuts off a very thin layer of the alloy, just enough to remove any damage done by kerbing.
6. What specialist training have you had for using a lathe?
Before staring at Diamond Alloys I had two days intense training which allowed me to gain the expertise I needed to deal with any cut required,  these are specialist skills so the training was essential.
7. Why is our Diamond Cut finish so popular?
It is a special and unique finish and very popular thanks to the amazing finished effect it creates. I believe a Diamond Cut finish is the best an alloy can get!
8. What do you recommend customers should do to keep their alloy wheels shinning after a diamond cut finish?
I would recommend they clean each alloy at least once a week with warm soapy water, avoid using acidic or chemical cleaners and polish. Avoiding acidic cleaners is important because they affect the condition of your wheels, which could result in you having to have more refurbishments than actually needed.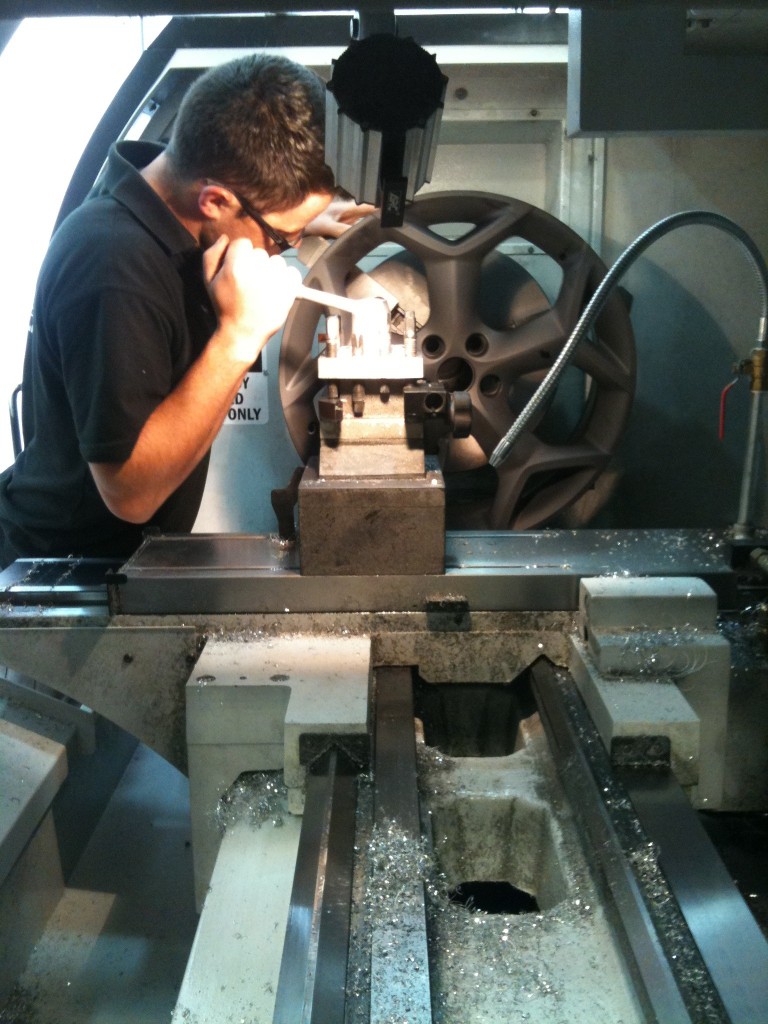 9. Why should customers avoid a mobile repair service?
Because they only touch up the wheels which means they just repair the damaged area. In fact you cannot get a Diamond Cut repair done by a mobile repair company, so you need to bring it into a specialist alloy wheel repair company like Diamond Alloys.
10. What motivates you to do a good job?
I take pride in my work and I am very self-motivated.
11. What part of your job you enjoy most?
Meeting a happy customer! Knowing that they are pleased with the work that Diamond Alloys have done.
12. Are you a big car fan?
I get excited about cars so I guess you could say that I am.
 13. If you could drive any car, what would it be, where could you drive it and who would be your passenger?
A Ferrari FF and it wouldn't matter where I drove it as long as I had a gorgeous lady with me. Not too picky at the moment.
14. What do you do in your spare time?
Relax, meet friends and family.
15. Do you have any ambitions outside work?
When I was a child I always wanted to be a professional footballer…a million miles away from alloy refurbishment, I know.
16. What are three things you can't live without?
Food, drink and Oxygen…I am not really materialist!
17. What are your alloy wheels like?
I don't have a car at the moment. Due to where I live it is easier for me to use public transportation oppose to driving.
Check out some of our latest Diamond Cut Alloy Wheels. You can also mix finishes but opting for a painted inner and diamond cut lip like we have pictured below on the split rim alloy wheel refurbishment.