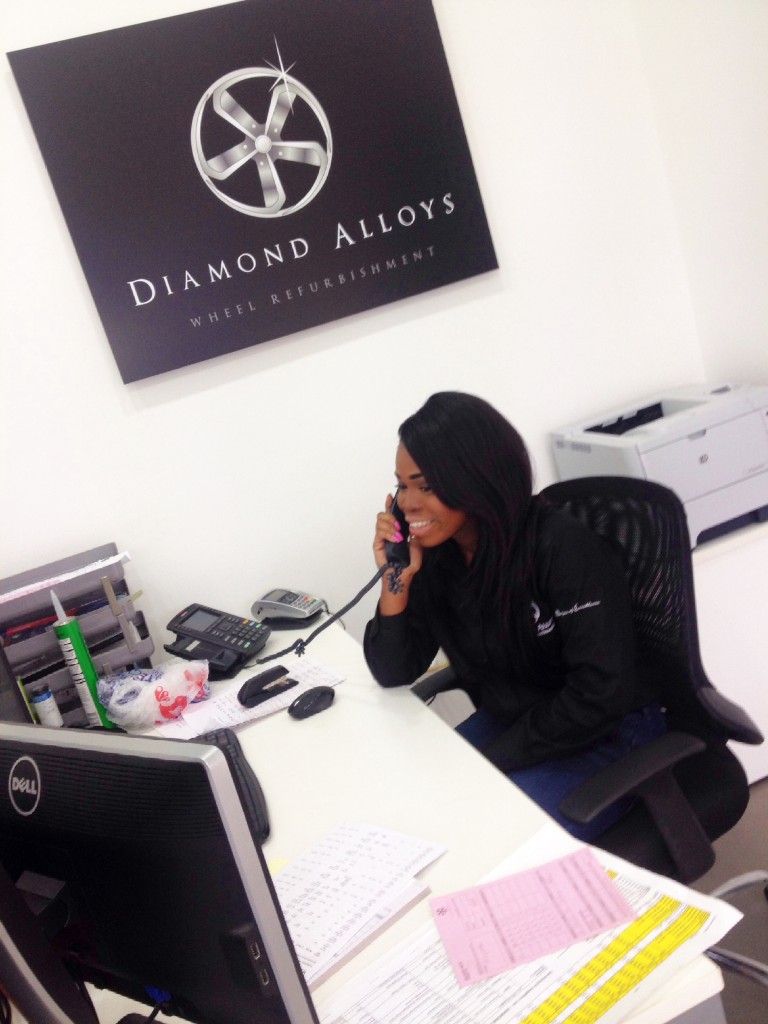 1. How long have you been working at Diamond Alloys?
I have been working at Diamond Alloys since early July, so 5 months which has sped past!
2. What do you do at Diamond Alloys?
I deal with all the admin duties within the office, dealing directly with clients on the phone and when they come in to the centre.
3. What did you do before joined Diamond Alloys?
I worked as a recruitment consultant, so a little different to this.
4. What is your typical day at Diamond Alloys like?
It is extremely hectic, making sure customers are happy and wheels go out on time. We offer a speedy turnaround on this service so customers are not off the road for too long…hence hectic!
5. What do you enjoy about working for Diamond Alloys?
The commitment of the team to provide a great service. It makes you so proud when you get great feedback about our service and the wheels.
6. Why is it important to have great customer service?
Because it allows the consumers to trust you which is extremely important in this trade.
7. What motives you to do a good job?
The team atmosphere is great and the customers are always nice, like to stop and chat which is always appreciated.
8. What are the common questions customers ask about?
Can you guarantee my wheels will look as good as new? Yes – some customers even say better than new!
Is my vehicle safe with you? Yes as we look after cars like Bentley, Range Rover and even Lamborghinis! Any customer who is concerned can also take advantage of our secure parking.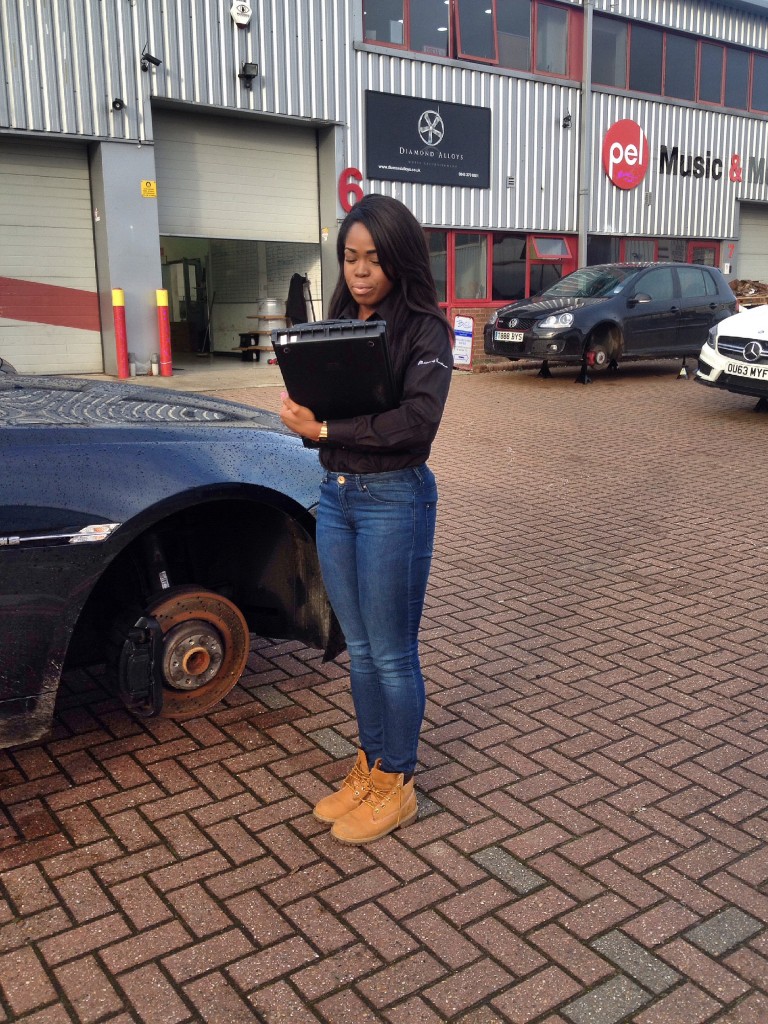 9. What is it like working in a male dominated environment?
Very stressful to say the least! However a pleasure because regardless of gender everyone works as a team to get the work done!
10. What do you do in your spare time?
Carry on my plans of taking over the world.
11. Are you a car lover?
Yes! Girls love cars too!
12. If you won the lottery tomorrow, what would you do?
Go on holiday and buy an Audi Q7.
13. Where do you see yourself in 5 years' time?
Running my own business within the make up as this is my number 1 passion.