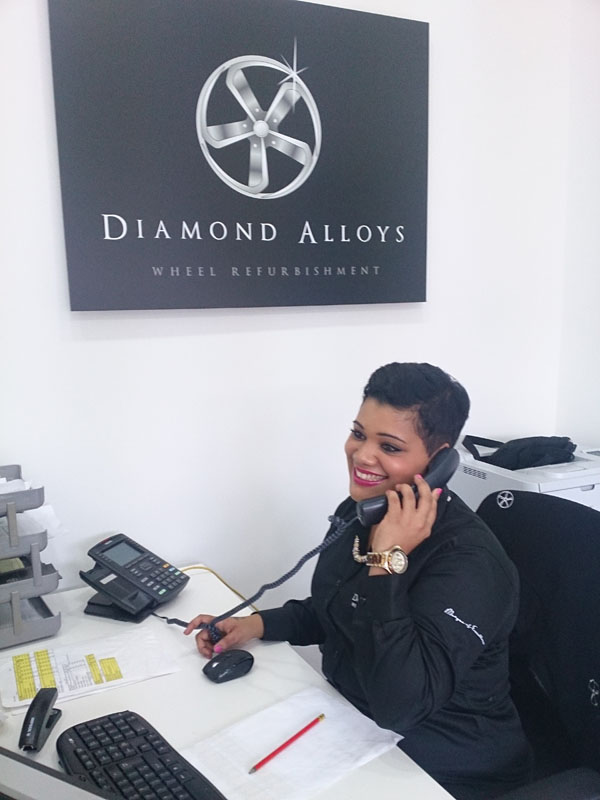 1. How long have you been working at Diamond Alloys?
I've been working for Diamond Alloys for over 3 months and I already feel part of the team!
2. What do you do at Diamond Alloys?
I work as a Sales Admin Assistant. I help with the day to day running of the sales office like taking bookings, answering phones and contacting trade accounts.
3. What is a typical day at Diamond Alloys like?
It is very busy answering the phones, taking bookings and dealing with customers.
4. What do you love about working in customer service?
I enjoy dealing with customers on a day to day basis which can be very fun and satisfying when the customer is happy.
5. What makes good customer service?
Great personality, patience, understanding, efficient, quick response.
6. What are the most common questions customers ask?
We often get asked is we provide a mobile service? We generally advise customers that we do not provide a mobile patching service. You cannot get a Diamond Cut repair done by a mobile service so you need to bring it into a specialist alloy wheel refurbishment centre like Diamond Alloys. For a painted finish we also advise the whole wheel is refurbished as this will give a better finish and a longer lasting result.
Customers also ask do we repair cracks and buckles? Yes we do! Prices start fromt £60 + VAT for a buckle and £65 + VAT for a crack repair. 
7. Which is the most popular service customers ask about?
Diamond cut is the most popular, we are specialists at this and have our own lathe on site.
8. What extras can customers look for at Diamond Alloys that competitors don't offer?
We offer a great service which includes parking, tyre fitting with balance – all at no extra cost.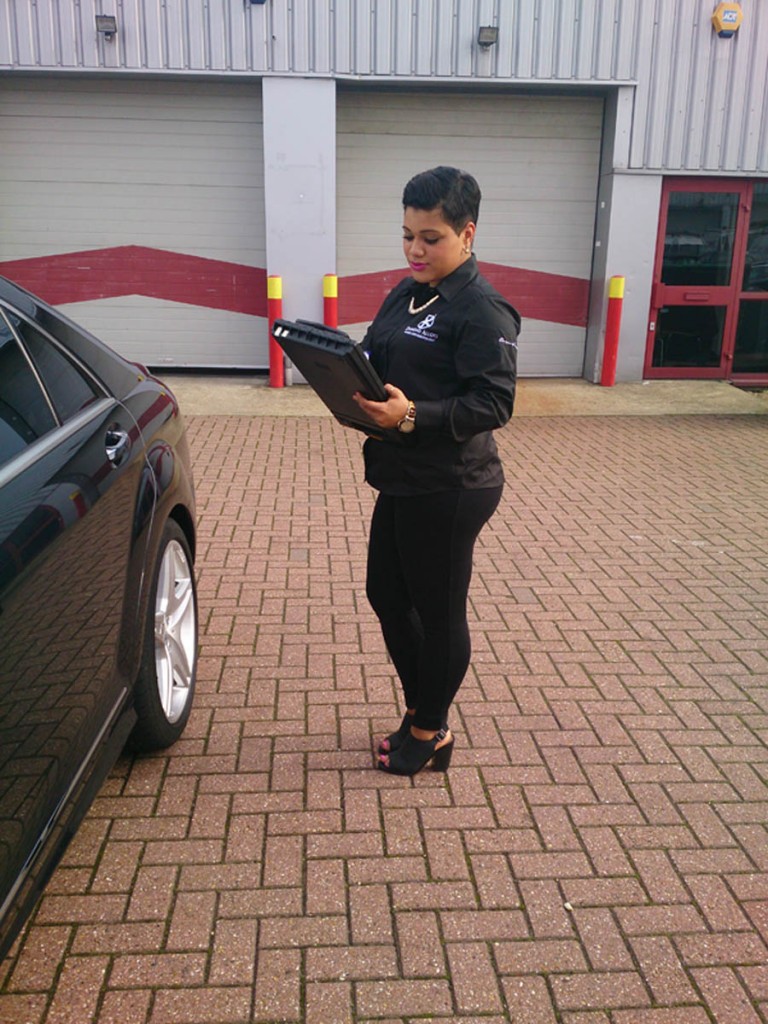 9. How does it help to work closely with the technicians?
It helps a lot as we can always go to them with any questions we may have about wheels. I have learnt a lot since I've been here and this knowledge helps me talk to customers with confidence and ensures they get the finish they want.
10. What's the workshop atmosphere like?
Overall it is a great place to work with great people.
11. What motivates you to do a good job?
My kids motivate me from the moment I get up in morning and throughout the day.
12. Tell us about your life out of the office, what do you like doing in your spare time?
I love spending time with my kids, to do things with them. The time I don't spend with them I am at work, I'm at the gym or out with the girls.
13. If you won the lottery, what would you do?
ohhhhh….First thing book myself and kids an expensive holiday. Then buy a house plus car -of course- get my wheels done at Diamond Alloys and invest the rest.