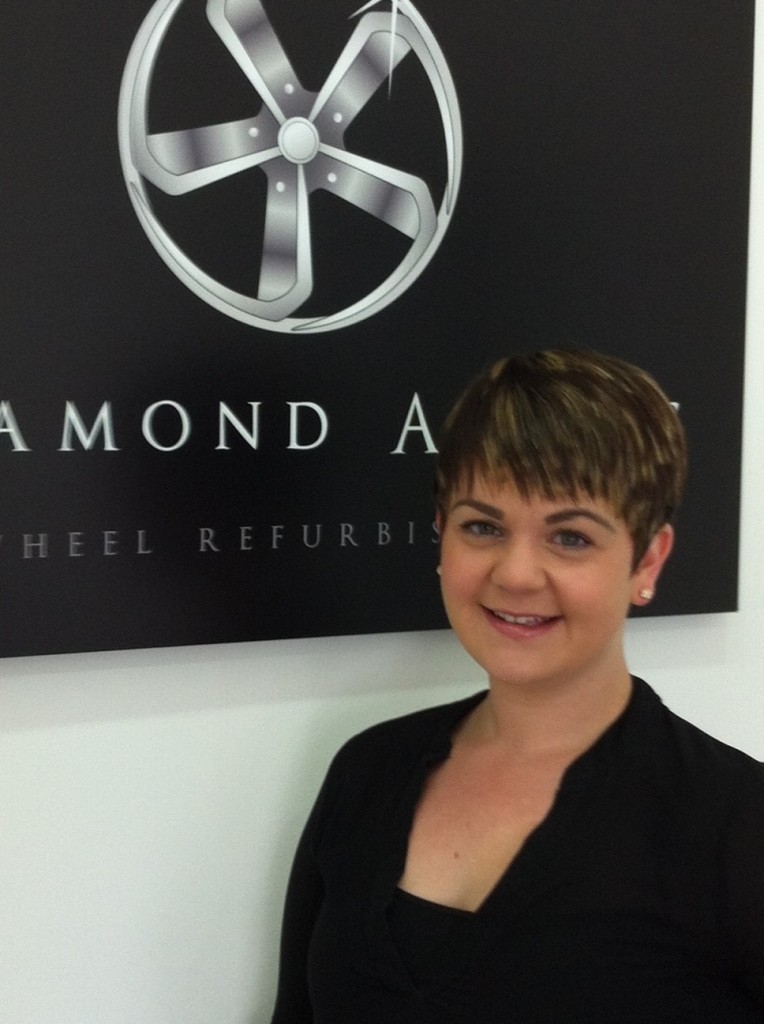 1. How long have you been working for Diamond Alloys?
I just joined the Diamond Alloys customer service team a few months ago, but already feel part of the team.
2. What did you do before you joined Diamond Alloys?
Before joining Diamond Alloys I worked for another company within our group. I was there for over 3 years and have brought with me lots of experience with cars and a very high level of customer service. It was an exciting new challenge for me and I look forward to meeting and greeting new clients.
3. What do you do?
My main role here is to manage the day to day running of the office and to offer exemplary service to all our customers. This involves offering advice on the services we offer and what is best for their cars in addition to updating customers on when their refurbishment will be completed.
4. What makes a great customer service?
Dealing with customers straight away, answering any questions and ensuring they get the finish they want. We like to offer continuity of service so always back up a phone call enquiry with a quote by email in addition to confirming when wheels have arrived with a confirmation of the date we expect the job to finish. It is also my pleasure to help customers with our additional services, like sourcing new tyres or organising a full car valet. I personally try to speak to my customers with a happy confident tone so I can put the customer at ease and help with their enquiry.
5. What do you enjoy about working in customer service?
Customer satisfaction! It is always so lovely to get good customer feedback and to hear that they are so pleased with the work that has been carried out on their wheels. It is especially great when they tell us they will be recommending Diamond Alloys to others. I also love to get pictures from customers to show their new wheels on their cars!
6. What's the best part of your day?
My days at Diamond Alloys are always good ones, even when we are extremely busy…… I enjoy it!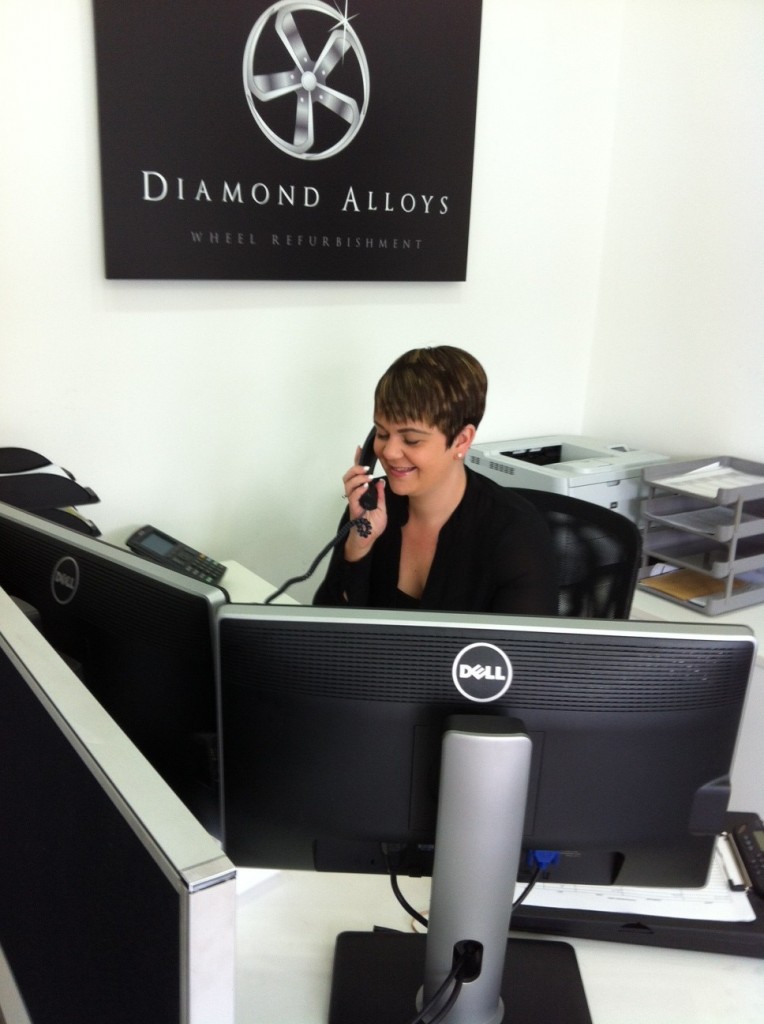 7. What unique and successful approaches are used to improve continuously your customer service?
We have meetings in the morning where all customers bookings are discussed with each head of department so I am able to be updated and advise customers when their wheels will be completed or in the event that there may be a delay of completion, for example if we find a problem with the wheel like a crack or a dent. We are always looking at other ways to ensure that the customers experience with Diamond Alloys is a good one and the service that they receive is second to none!
8. What are the common questions customers ask about?
The most common questions that customers ask are, What is our turnaround time? We offer a 3 day turnaround which is very good considering that the wheels are put through a full process in order to have them looking as close to new as possible!…
Are we able to repair cracks in alloys or do we just refurbish alloys? which of course we are able to! ……. We also repair dents to alloys!
Do we balance the wheels after the tyres are fitted?… Which again is something we do, in fact we offer a Free tyre removal service, free re-valve, balancing and re-fit and ALSO a 12 month warranty for the paint and lacquer!
9. Which is the most popular Diamond Alloys service?
The most popular Diamond Alloys alloy wheel repair service would have to be Diamond Cutting as there are not many companies that offer this service. It is a specialist technique and a special machine is required.
10. What motivates you to do a good job?
I am very much a self- motivated person so will always ensure that whatever I do is done to the best of my ability. Diamond Alloys is a fairly newly business and to be part also of watching this company grow and develop is VERY exciting!
11. What is it like working in a male dominated environment?
*Laughs* It's Every Girls Dream?! haha…. As you can imagine there is a lot of banter!… They are all really lovely guys and are really nice to work with, so I guess I am lucky!
12. If you could drive any car, where would you drive it if it was yours for the weekend and who would be sitting next to you?
I would drive the Bentley GTC Convertible in white and to be honest whilst driving that vehicle I don't think I would be to fussed if I had anyone in there with me, the car is enough in itself!
13. What do you do in your spare time?
I have a 2 year old daughter so I don't really get much spare time as that's a full time job alone!… However, I do try and find the time to have friends over one or two evenings a week for a girlie catch up when Lil Miss is sleeping! I also enjoy keeping fit and Irish Dance on Monday and Wednesday evenings.
14. What would you like to be doing this time next year?
Hopefully offering customers even more specialist services……..watch this space!