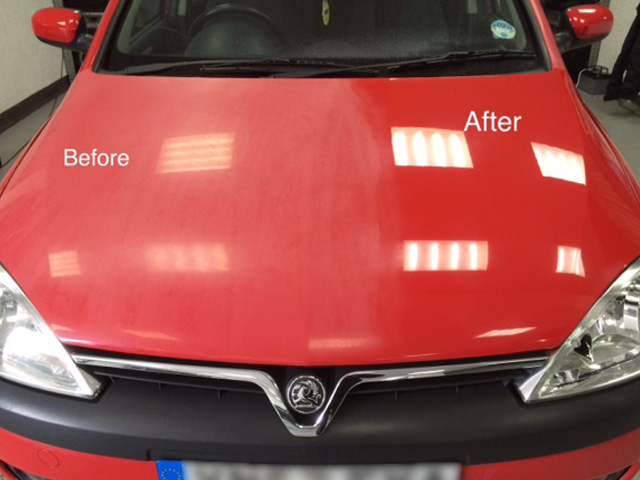 It makes good sense to refurbish alloy wheels, not only will it extend their life but it will also make your car look great.
To give you vehicle the full make over, why not opt to have your car valeted inside and out and looking as good as new!
You may not think a good spit and polish will make much difference, so take a look at these pictures and see the before and after differences a great polish can achieve!
With fully repaired alloy wheels and a glossy body, you too can improve the look of your car while caring for it too. Diamond Alloys can give your car a full interior and exterior valet service at the same time as your alloys are being repaired meaning your car is only off the road for the shortest time. For more details about all our services, call us today on 0845 370 8881 or email us direct!